The Clubbers Guide - 15th November 2013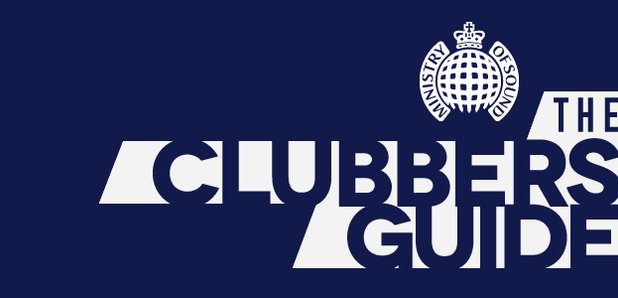 Check out the playlist for the Clubbers Guide which includes the first Jaguar Skills ShooOO!!!
7pm

Gorgon City ft MNEK - Ready For Your Love
Le Youth feat. Dominique Young Unique - Dance With Me
DJ Fresh vs Jay Fey ft Ms Dynamite - Dibby Dibby Sound
Naughty Boy - Think About It (Wilkinson Remix)
Storm Queen - Look Right Through (Brooks Brothers Remix)
Syn Cole - Miami 82 (Avicii Edit)
The Killers - When We Were Young (Calvin Harris Remix)
Sub Focus - Turn Back Time
7:30pm
London Grammar - Nightcall (Freemasons Remix)
Ninetoes - Finder (Silver & Gold)
Bicep - Satisfy
Tourist - Together
Chloe Howells - Paper Heart (Archers Remix)
Wayward - Love Jones
Julio Bashmore ft Jessie Ware - Peppermint
Solution - Feels So Right (Friend Within Remix)

Jaguar Skills ShooOO!!!!
Jaguar Skills - Previously On Jaguar Skills
Jaguar Skills & Add 2 - Jaguar Skills ShooOO VIP Freestyle
Rihanna - Pour It Up
Missy Elliot - Work It (Trap Remix)
Jackal ft. CRNKN - Bubblegum
TWRK - Nolia
Ludacris - Saturday Night
DJ Snake - Bird Machine
Darude - Sandstorm (Trapstorm Remix)
Livin' Joy - Dreamer
Martin Gaffix - Animals
Knife Party - LRAD
Jealous Much & The Airplane Boys - What's Your Name Girl? (Reese Low Remix)
Borgore - Legend (Carnage Remix)
Alvaro & Mercer feat Lil Jon - Welcome To The Jungle
6 Fingers And Tass - It's Not Over (Tony Romera Remix)
DJ Funk & GTA - Booty Bounce
Nomad - Devotion
Fatboy Slim - Eat Sleep Rave Repeat (Calvin Harris Remix)
Duck Sauce - It's You (Remix)
Chase & Status - Count On Me
Chase & Status - Count On Me (Andy C Remix)
DJ Fresh - Earthquake (Jaguar Skills Remix)
Jaguar Skills - Outro

8:10pm

Martin Garrix - Animals
Matrix & Futurebound - Control (Apexx Remix)
Grum - In Love
Fehrplay - Indigo
Bill & Will - I'll Be Pushing On
TCTS - These Heights
8:30pm

AI & Kathy Brown - Somebody To Love
Maduk - Believe
Hardwell feat. Matthew Koma - Dare You
Hard Rock Sofa & Skidka - Let Me Hear You Scream
New World Sound & Thomas Newson - Flute
Ivan Gough, Walden & Jebu - Home
Sick Indivuals - Lights Of Neon
Laidback Luke & Matrin Solvieg - Blow
Monkey Safari - Coming Down (Hi-Life) (Tiesto Remix)