Reggae Recipe Chart: 10 New Reggae Songs To Love In September 2016
14 September 2016, 15:40 | Updated: 16 March 2017, 15:58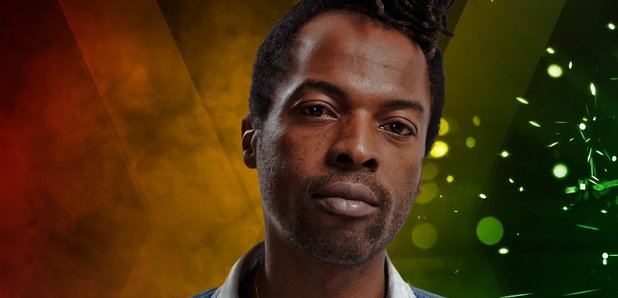 Ras Kwame counts down the biggest new Reggae songs you need in your life this month in his Reggae Recipe Chart.
10. Akala Feat. Kabaka – 'Giants'
Akala and Kabaka have linked up for a big UK and JA collaboration. With both artists known for their lyrical skills and conscious content, they go hard on a hybrid Hip Hop/Reggae production.

9. Popcaan – 'Ova Dweet' (Willy Chin Remix)
Popcaan has had a number of hits this summer including 'World Cup', 'Up Top' and more but 'Ova Dweet is definitely the standout!

8. Chip & Kranium – 'Style Dat'
Chip and Kranium have collaborated on a huge new Dancehall track, taken from the rapper's 'Power Up' EP.

7. Stephen Marley – 'Revelations Of Life: Pt. 2' (Album)
Stephen Marley is back with part two of his 'Revelations' album series, featuring Busta Rhymes, Konshens, Wocka Flocka, his brother Damian Marley, Nina Simone and more.

6. Alkaline – 'Formula'
Ever present with a hot song for summer, Alkaline's latest tune is proving to be a big favourite with dancehall fans. Taken from his debut album 'New Level Unlocked, Alka has proved he has the formula!

5. Tory Lanez – 'Controlla'
Tory Lanez's remix of Drake's 'Controlla' is currently getting some big forwards in the club alongside his other dancehall-inspired crossover smash 'Luv'.
4. Charly Black – 'Party Animal' (Jambe An Riddim)
Charly Black dropped a summer banger with influences from Salsa, Reggaeton, Dancehall and more!
3. Damian Marley – 'Nail Pon Cross'
Damian Marley has reworked the Black Uhuru classic 'Solidarity' riddim for a heavyweight first taster from his forthcoming new album 'Stony Hill'.

2. Konshens – 'Bruck Off' (Moskato Riddim)
The Moskato Riddim has boasted big versions from Charly Black and Vershon this summer, but leading the way is Konshens' infectious crossover track 'Bruck Off'.

1. Vybz Kartel – 'King Of The Dancehall' (Album)
Gaza's Worl' Boss is still ruling the Reggae Dancehall world with his huge album 'King Of The Dancehall', featuring hit songs such as 'Fever', 'Western Union', 'Like Google' and many more.