Reggae Recipe Chart: 10 New Reggae Songs To Love In November 2016
10 November 2016, 16:57 | Updated: 16 March 2017, 15:58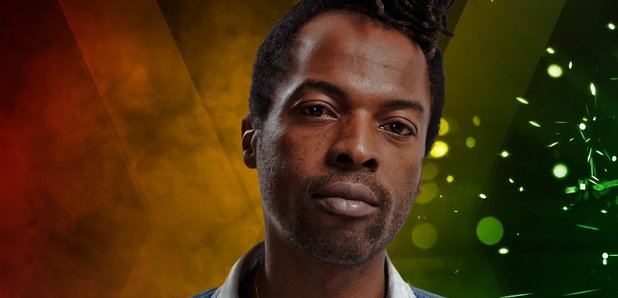 Ras Kwame counts down the biggest new Reggae songs you need in your life this month in his Reggae Recipe Chart.
10. Lutan Fyah - 'Sweet Trichomes'
As one of the most consistent roots reggae artists with great songs, the fireman Lutan doesn't disappoint with this one. It's accompanying video is well worth the watch, too.
9. L.A.X - 'Gimme Dat'
#AfroBashment - where afrobeats meet basement! L.A.X delivers a real hybrid bubbler on his latest club banger.
8
. Royal Step Riddim Feat. Morgan Heritage, Samory I, Ras Demo, Randy Valentine and more - 'Maximum Sound'
More reggae fire from top producer Frenchie, who has enlisted another top notch array of voices for his latest one drop riddim in a very 'steppers' style.
7.

Vybz Kartel - 'Real Youth'
Vybz Kartel has been very busy lately, dropping 12 new singles in the last couple of weeks. He's collaborated with Sweden's Adde Instrumentals for this Halloween style tune.
6.
Kickraux & Orange Hill Feat. Demarco, Ayo Jay, Doctor & Tyga
- 'Feelin U'
This tai-continental collaboration is currently getting a huge amount of love. Beats by the US and UK meet bars from Africa, the Caribbean and Europe to make this one heavy international smash!
5.
Alkaline - 'Afterall'
The Vendetta Cru boss can do no wrong, with a string of top notch singles such as '12PM' and 'Block & Delete' gaining huge success. This latest addition to the stack shows him to be a consistent and very talented wordsmith.
4.

Raging Fyah - 'Dash Wata'
This fresh new single from the top notch JA band is sure to send them to international levels, matching the likes of legendary reggae group Inner Circle. The video is complete with waterfalls, some curvy JA ladies and a real laid back feel!
3. Vybz Kartel Feat. Demarco & Keda - 'Miracle'
Simply stated, its going to take a miracle to shift Vybz from the number one spot on the reggae dancehall scene. 'Miracle' is sending some direct shots to any pretenders to the crown.
2. Mavado – 'Way We Roll/47th Floor Riddim'
Along with some other hot riddims of the moment, such as the Hardcore and Frequency, this one is definitely winning. Featuring great cuts from Charly Black, Chris Martin & Busy Signal, plus this one from the Gully boss, Mavado is big on the dancehall scene right now.
1. Popcaan - 'We Still A Win (World Cup)'
This is already a monster track on the scene! Popcaan is onto a winner as this track takes on anthem status, just in time for the upcoming party season. Nice!