Ras Kwame's Reggae Recipe Chart: 10 New Reggae Songs To Love In November 2015
30 October 2015, 12:59 | Updated: 16 March 2017, 15:58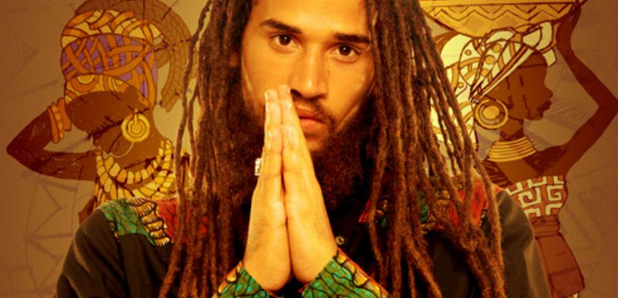 Ras Kwame runs you through the new Reggae songs you need in your life this month.
Featuring new music from Mavado, Matoma, Future Fambo and more, Ras Kwame breaks down the 10 new Reggae songs to have on your radar in November.
If you like what you hear, lock in Ras' Reggae Recipe every Sunday from midnight.
10. Mavado - 'Gal Yuh Sexy [Dark Temptation Riddim]
Going down well with the dancehall purists is this hot riddim from Troyton Music outta JA, complete with that island pop feel. Mavado's 'Gyal Yuh Sexy' gets a strong forward with the 'Go Rihanna' chan. If you're looking for a big one right now, this one's up there in the set along with the evergreen 'Liquor' and 'After Party' riddims still going strong in the clubs.
9. Curtis Lynch Presents Shola Ama - 'Surreal'
This is pure lovers rock reggae a la UK style, described by producer Curtis Lynch as 'old school with a new school feel'. I'd call it 'new school with an old school feel', either way it's a good one with Shola sounding as sweet and innocent as ever on this solid 8 tracker, reminiscent of her 'You Might Need Somebody' era of tasty tunes. Reggae meets soul in a very good way.
8. Jackbeats Feat. Riko Dan - 'Zone'
The original Roll Deep warlord aka Mr Gravel Voice 'Riko Dan' does his original badman on da mic flow all over this forward thinking club house pounder from top boy producers JackBeats. With energy in all the right places, it's definitely a future dancehall flava,
7. Vybz Kartel - 'Electric'
You'll soon be thinking this sounds like Vybz singing on Drakes 'Hold On, We're Going Home'! Vybz handles the track as he always does, with ease. Ladies love this already and I can confirm it's very, very catchy. Time should tell if it's a sink or swim for hardcore dancehall affiliates but for now it's a selectors choice if only for its point of musical difference amongst the teacher's 70 other hits this year.
6. The Armoud Riddim Feat. Tarrus Riley, Mr Williams, Greg Morris Exco Levi And Rad Demo - 'Maximum Sound'
UK based, Frenchie puts local heroes Mr Williams and Ras Demo in The Armoud Riddim Megamix, who kill it with 'Settle Up The Score' all while crediting the man with the most accomplished skills at the mixing board, dubmaster Greg Morris.
5. Kickrauz - 'Shabba Raux Mix'
Get familiar with that EDM influenced sound as the future dancehall don Kickraux drops off a phat, exclusives laden mix, showcasing some recent remixes and productions ,plus recent collabs with the likes of Major Lazer, Kranium, Vybz Kartel & Ty Dolla Sign. Heir to the Major Lazer throne, Jamaican born and US raised Kick is definitely a guy to look out for in 2016 with a fast building CV of major label product in the pipeline. Shabba!
4. Keznamdi - 'Virtuous Woman'
A very hot riddim with some very hot versions spinning across the reggae & dancehall realms. An ode to his 'best friend,' this inspired cut from Popcaan sits along nicely with more conscious efforts from Sean and Mavado.
3. Matoma Feat. Wale & Popcaan - 'Feeling Right (Everything Is Nice)'
More future dancehall flavour, this one's about the currently en vogue 'Tropical Bass' or 'Tropical House' sound. Popcaan did this track solo earlier this year as a full song, remixed it with a Mavado feature and now Norwegian producer Matoma puts it firmly in crossover terrain. He did a good job on Notorious B.I.G's 'Old Thing Back' and turns this one over with added pressure from Wale on the verses. It's definitely buzz worthy.
2. Cham - 'Jump Off'
Produced by one the dancehall all-time greats, Dave Kelly, Cham sounds like he could ride this riddim all day with some real laidback swagger. The minimalist approach to the instrumental is pure class , real simple the classic Kelly way, sure to light up the party, heavy!
1. Future Fambo Feat. Sean Paul, Demarco & Beenie Man - 'Bad Boy Song'
Heavy trap influenced vibes on this track, which was very popular in its original form earlier this year and has now fully turned. 'Bad Boy Song' shows early promise of big things to come. Club banger alert!
Catch Ras Kwame's Reggae Recipe every Sunday from midnight.