Ras Kwame's Reggae Recipe Chart: 10 New Reggae Songs To Love In March 2016
15 March 2016, 16:04 | Updated: 16 March 2017, 15:58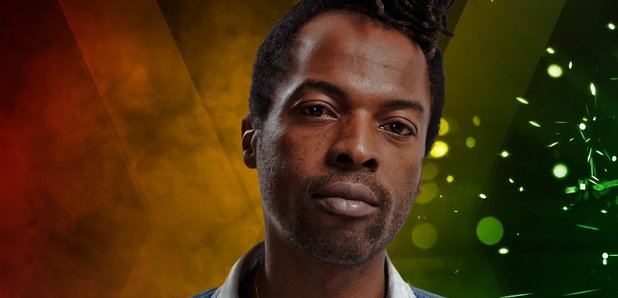 Ras Kwame counts down the biggest new Reggae songs you need in your life this month.
10. Alexx A-Game - 'Rise Up Now'
Alexx A-Game is a big upcoming talent to look out for, with his range of positive songwriting. He has already been co-signed by the likes of Chronixx.
9. Aidonia Feat. Sean Paul & Bunji Garlin - 'Nuh Boring Gal' (Remix)
'Nuh Boring Gal' was a massive club track for 2015 in its original solo Aidonia format. But the remix with added pressure from Sean Paul and Grammy-winning soca boss Bunji Garlin takes it higher.
8. 'Breakaway Riddim'
With cuts from Chris Martin and Jahmiel amongst others, this is definitely a very hot riddim right now!
7. Lion Dub Feat. Mr Lexx - 'Kill The Whole A Dem' (Serial Killaz Remix)
A real thugged-out new school Jungle vibe from NYC's Lion Dub. This remix by the Midlands' finest Serial Killaz alongside Mr Lexx promises that all Soundsytems are gonna get clapped!!
6. Konshens - 'Bruk Off Your Back'
Strong crossover vibe on this one, with a jangly piano stab reminiscent of Gyptian's 'Hol You'. A big tune on the dancehall terrain at the moment.
5. Stylo G & Liza Mercedes - 'Pumping' (Remix)
No doubt inspired by his Bizzle-assisted production on 'Fester Skank', producer Diztortion goes hard on this crossover reggaeton track - now with added pressure from Stylo G and Lisa Mercedes to send it further towards the national charts.
4. DJ Die & Rodney P - 'All Inclusive Riddim'
This is a big bashment riddim currently taking over - boasting solid versions from Jahmiel, Alkaline, Mavado and I Octane. Seriously smooth roller, play it LOUD!
3. Jahmiel - 'Gain The World'
Jahmiel has been around a little while now and is getting more spins than ever due to his rising popularity. This track has a smooth Hip Hop bounce to it and is proving very popular worldwide.
2. Assassin - 'Theory Of Reggaetivity'
The first of two No. 1 projects for this month (no separating them) - 'Theory Of Reggaetivity' is an excellent new album from Kendrick Lamar collaborator Assasin aka Agent Sasco. Stand out cuts include 'Stronger', 'Africa', 'Slave' feat Chronixx and 'Reggae Origins'.
1. Chronixx & Federation Sound - 'Roots & Chalice'
The second of 2 No.1 projects for this month is 'Roots & Chalice'. This project from one of the new school roots leaders in Chronixx is the truth.
Chronixx goes Hip Hop with Kabaka on 'Chalice & Roots' over a Drake beat, Wizkid's Ojuelegba Afrobeats instrumental gets relicked in fine style on 'Thanks & Praise' and purists are loving the Tenor Saw-influenced 'Puppy Nose' feat Dre Island. Waaaaay up, a must checkout mix!