Reggae Recipe Chart: 10 New Reggae Songs To Love In June 2016
6 June 2016, 18:28 | Updated: 16 March 2017, 15:58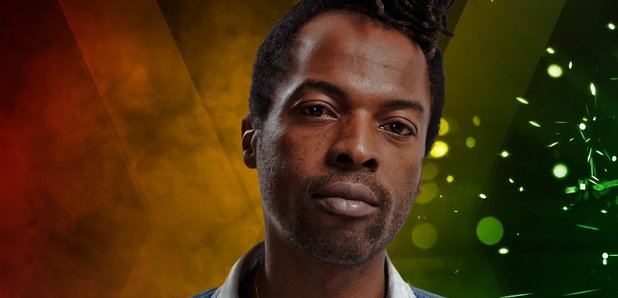 Ras Kwame counts down the biggest new Reggae songs you need in your life this month in his Reggae Recipe Chart.
10. Jo Meras Marley Feat. Yohan Marley – 'Burn It Down'
Some real Marley business right here as the son of Steven and Grandson of Bob burns it down with assistance from cousin Yohan on the mic. One drop and rootsy, heavy sounds.
9. Cadenza Feat Assassin and Avelino – 'No More Drama'
This dope track hosts that original, clean UK flavour. Cadenza gets busy with the bass and tech'd out electronic bashment, Avelino and Assassin kill it with verses and the visual is a 3D black and white special fx saga. Future dancehall biznizz done well.
8. Jah 9 – 'Feelin Irie'
Jah 9 brings a theatrical vibe to her audio on this track, 'Feelin' Irie' which just feels… irie.
7. Lethal Bizzle - 'Wobble'
Da Bizzle strikes again with that pseudo bashment Diztortion produced flava that just works, a whole bunch of wobbling in the visual to this - enjoy!
6. Protoje & Chronnix - 'Who Knows (Shy FX Remix)'
After some great performances in the UK, including one on my own Reggae Recipe show, in the last 2 weeks, it's no surprise this one is on the rise again with added pressure from Shy FX on the remix, what a big year for Protoje!
5. Chronixx - 'Spanish Town Rocking' (Roots & Chalice Mixtape)
A critics choice cut from the massive mixtape from General Chronixx and Federation Sound! Full Rub A Dub skank to this Prison Oval Rock riddim version, a must hear mixtape for 2016.
4. Popcaan - 'Ova Tweet'
As the sound of dancehall continues to influence music on a global level, as one of the current scenes most highly rated, Popcaan, continues to shell down the club and radio with cuts like this ultra catchy 'ova Dweet' very spicy calypso vibe!!
3. Vybz Kartel - 'Fever'
Another monster track from 'di Teacha' and lead single from his forthcoming album 'King Of The Dancehall'…, nuff said.
2. Rihanna Feat. Drake - 'Work (Jesterton Refix)'
Penned by PartyNextDoor, with bars by Drake, the official soundtrack to summer '16 is Rihanna's 'Work'. Jesterton's bashment style refix is a favourite - but you won't find it online. Listen in to the Reggae Recipe show on Sunday nights to catch it.
1. Konshens - 'Bruk Off Your Back (Moskato Riddim)'
Boasting top cuts from Vershon and Charly Black is the very hot for summer 2016 Moskato Riddim. Leading the way is this set for the crossover version from from Konshens, heavy!