Ras Kwame's Reggae Recipe Chart: 10 New Reggae Songs To Love In February 2016
1 February 2016, 14:27 | Updated: 16 March 2017, 15:58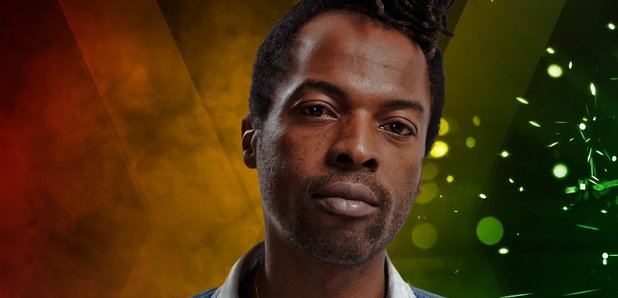 Ras Kwame counts down the biggest new Reggae songs you need in your life this month.
10. DJ Die & Rodney P - 'HoleS In The Building'
A real bubbler of a track is this homegrown Ska attack from the Godfather of UK rap with Bristolian dj and beatsmith, DJ die, delivering an early 2016 summer skank, festival jump up biznizz!
9. Poirer Deat. Red Fox - Jump
Canadian EDM & Reggae influenced producer Poirier goes in with a stripped back 90's style riddim topped with a serving of 90's iconic dancehall style vocal from US based artist and longtime Shaggy collaborator Red Fox. One word for it - RetroFresh.
8. J Boog - 'Good Good Feeling Feat. Stephen Marley'
Feel it in the one drop heavy with this rework of the Prince Lincoln classic roots riddim to 'Humanity'. Huge on the one drop and roots circuits at the moment and delivered via the Marley Bros. 'Ghetto Youth International' imprint from the new 'Set Up Shop' vol.3 album.
7. Kalibandulu / Jonny Roxx Remix - 'Intense'
Swiss remixer Johnny Roxx and producers Kalibandulu, as the title says, go in on an intense, big tune killing the club sets right now.
6. Popcaan - 'Homemade'
Rumored to be a diss track aimed at the very fast rising dancehall new star, Masicka, dancehall's currently most popular Popcaan goes hard and dark at somebody on this one!
5. Mr Vegas - 'Jookie Jam (Banga Riddim)'
Catching some serious hype complete via a viral video is this new dance cut from Mr Vegas on his own MV music label. The Banga Riddim produced by the legendary King Jammy is salsa, it's party and it's a whole bunch of fun. Summer smash!
4. Chronixx - 'Sell My Gun'
Wow, early cuts from the forthcoming 'Roots & Chalice' mix CD show that its a good one to look out for this year. Chronixx delivers that high grade conscious flava - it's dope!
3. Aluna George Feat. Popcaan - 'I'm In Control'
I love Aluna Francis's voice and set to a reggaeton bashment type beat with a nice party EDM style drop a la some cool Gypsy type sounds, it just works. With an added Popcaan feature, it's a great twist of pop spice to add to a Reggae Recipe.
2. Maslicka - 'Hardball (Fire Starta)'
The big bashment riddim of the moment 'Fire Starta' comes via the subject of Popcaan's 'Homemade' diss track at no.6., 'Masicka'.
1. Nesbeth - 'My Dream'
A round of applause for a brilliant record, different to other dancehall tracks in bothsound and style, not to mention its subject matter. Written, produced AND performed by Nesbeth, it's the perfect dancehall and reggae hybrid, conscious and positive. Enjoy!