Ras Kwame's Reggae Recipe Chart: 10 New Reggae Songs To Love In December 2015
1 December 2015, 14:14 | Updated: 16 March 2017, 15:58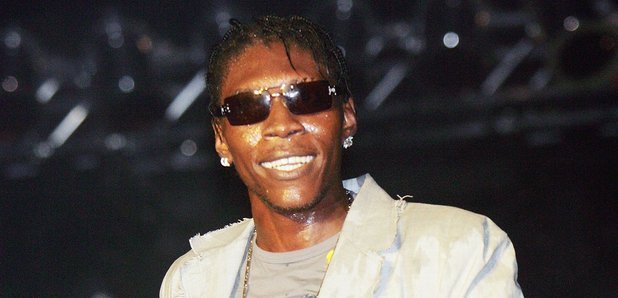 Ras Kwame runs you through the new Reggae songs you need in your life this month.
Featuring big new songs and festive hits from Vybz Kartel, Major Lazer, Meleku and more, Ras Kwame breaks down the 10 new Reggae songs to have on your radar in December.
Lock into Ras Kwame's Reggae Recipe every Sunday from midnight for more.
10. Vybz Kartel - 'Everyday Is Christmas'
Di Teacher aka Vybz Kartel is bringing good tidings with this merengue and mento-inspired song. Everyday is Christmas in his book, very very catchy!
9. Major Lazer Feat. Kranium, Wiz Kid & Ty Dolla Sign - 'Everyday Is Christmas'
This 'Boom' tune isn't necessarily Dancehall or Reggae but more 'Future Dancehall' and 'Tropical Bass'. This song has a great vocal combination and does it for the dancefloor. Its made to just work! Recipe!
8. 'The Biggest One Drop Anthems 2015' Feat. Luciano, Etana, Richie Spice, Jah 9, Raging Fyah, Randy Valentine, and more.
This LP is a round-up of killer culture tracks from the scenes finest, including stellar contributions from newer talents Yahsha and stalwarts such as Richie Spice.
7. Suit Load Of Black (Kardinal Offishall x Bunji Garlin x Assassin) - 'She Bad'
This song is hot like cooking pot! Ladies you need to find a special combination bump, grind, twerk, azonto for this one, pure energy!
6. Meleku - 'Right Place'
Meleku, son of Sizzla, describes himself as eccentric, militant and self-conscious - and his first couple of singles are red hot! This one is sick for its casual EDM influence on production, whilst retaining the bashiest qualities. An artist to watch out for in 2016 no doubt.
5. Dre Island - 'M16'
South East London based production team The Fanatix, who have had a great run on the international dancehall scene this year, shell it down with a hybrid bass-driven production, whilst Dre supplies the lyrical shots to set it off. Big tune!
4. Selecta Riddim Feat. Ras Demo, Randy Valentine, Sara Lugo, Dean Fraser
This is simply a very classy piece of work courtesy of the mighty Maximum Sounds' sister label 'Pull Up Selecta'. Definitely one for the purists with four great versions. Real music fans will love this - its got the full package like SkySports! Tun up!
3. Dark Temptation Riddim Feat. Mavado, Chris Martin, Konshens, Beenie Man, Bugle, I Octane and more.
A very popular riddim with some tongue in cheek humorous versions from Dexta Daps, Mavado and Chris Martin as choice cuts. Some great versions all round.
2. Rihanna Feat. Beenie Man & Bounty Killer - 'BBHMM' (Don Corleon Remix)
A bashment remix of this song surfaced recently, courtesy of Grammy Award-winning Don Corleon. Ladies report to the dancefloor anytime this is played in the dance - and it goes down very well at Christmas parties. Beenie Man has a big verse on this!
1. Vybz Kartel - 'Bicycle Ride'
Any one of Vybz Kartel's current songs could occupy this spot, including 'Chain', '3AM', 'Anabella' and more. But I'm going with 'Bicycle Ride' as a real sucker for a riddim with some 90's style bounce.