Ras Kwame's Reggae Recipe Chart: 10 New Reggae Songs To Love In April 2016
31 March 2016, 16:35 | Updated: 16 March 2017, 15:58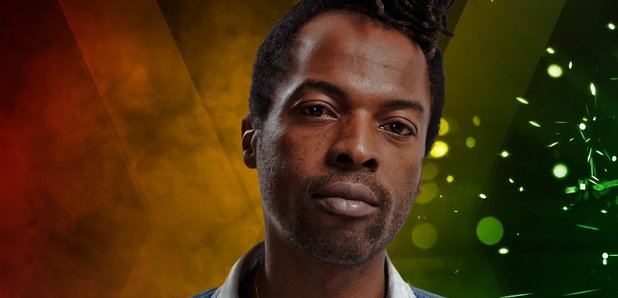 Ras Kwame counts down the biggest new Reggae songs you need in your life this month.
10. Charly Black - 'Party Animal'

This latin crossover smash has over 50 million views and counting! Charly has combined salsa with EDM and reggaeton for a big tune.
9. Konshens - 'Back To Sleep' Remix

Konshens has dropped a great remix of Chris Brown's current steamy hit. Definitely worth a firm pullup!
8. Maximum Sound - 'Blueberry Haze Riddim'

Top producer Frenchie and his Maximum Sound crew continue to drop the big releases with a big set, featuring top songs from the likes of Vershon, Ras Demo, Christopher Martin and more. Well rounded!
7. Birchill Music - 'Moskato Riddim'
A strong new riddim with crossover appeal! There are great cuts from Konshens, Charly Black, Vershon and more - who really compliment Birchill Music's reggaeton roller.
6. Quantic Feat. U Roy & Alice Russell - 'A Life Worth Living'
A big track from neo jazz producer Quantic's forthcoming dub reggae album project 'Flowering Inferno'. This sounds like summer!
5. Bulby York Feat. Beres Hammond & Bounty Killer - 'Anything Goes'
A huge 'Three Legends The Hard Way' collaboration that's just made to win!
4. Lost City Meets Liondub International Album
Top NYC bass purveyors put together a cracking set, taking in the original UK bass sound via Jamaica's classic dancehall and reggae talent such as General Degree, Mr Lexx, Bunny General and more. #FutureJungle they say!
3. Chino & Stephen McGregor - 'Zero Tolerance'
A strong roots vibe to the first single from the upcoming album 'G.M.T.A' by Chino McGregor & Stephen McGregor. The heaviest one-drop!
2. Keznamdi - 'Nuh Skylarkin'
"7 days a week, we a work work work…." toasts Keznamdi, on this hot dancehall banger with some nice rap style wordplay. A big tune for an artist on the rise. One to watch for sure!
1. Alkaline - 'New Level Unlocked LP (Conquer The World)'
This is the anticipated debut album from one of dancehall's top boys and it doesn't disappoint.
Far from a mere collection of singles, Alka and producer DJ Frass have delivered a snapshot of the current sound but simultaneously remain foreword thinking. Feel this 'Conquer The World' and checkout the rest of the set!