Lady Lykez Discusses Diss Track 'Nobody Can', Drops Freestyle Live On Air
22 January 2015, 11:03 | Updated: 16 March 2017, 15:58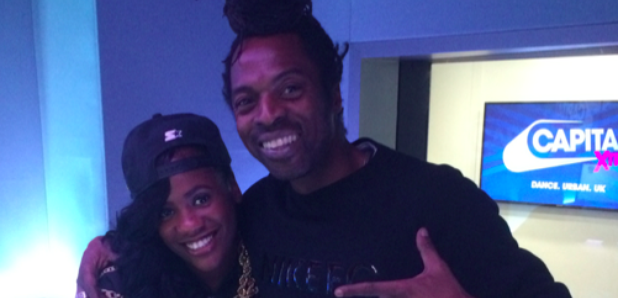 Listen to Lady Lykez's full interview and freestyle on Ras Kawme's show.
Last night Lady Lykez joined Ras Kwame to talk about the new diss track she's recorded that's creating a buzz on the internet.
The song, titled 'Nobody Can,' hears her take jabs at Sneakbo, Krept & Konan, Chip, Ghetts, Wretch 32, Bashy, Wiley, Stormzy and more.
Listen to Lady Lykez's full interview and freestyle:
"I know i'm lyrically as good as the majority of these guys" Lady Lykez told Ras Kwame, while explaining that female MC's shouldn't be categorised separately to the male rappers doing big things right now.
Even though she disses Ghetts on 'Nobody Can,' Lady Lykez admits that she still "rates Ghetts."
"It's not that I don't think you're good, but it's like, i'm better than you," she told Ras.
So Ras Kawme decided to put Lady Lykez to the test and asked her to drop a freestyle live on air, with no preparation. Hear the full thing above.
Hear Lady Lykez - 'Nobody Can' below:
Catch Ras Kwame on Capital XTRA every weekday from 12am - 3am.