6 UK Homegrown Songs You Need In Your Life Right Now (August 2014)
7 August 2014, 14:42 | Updated: 16 March 2017, 15:58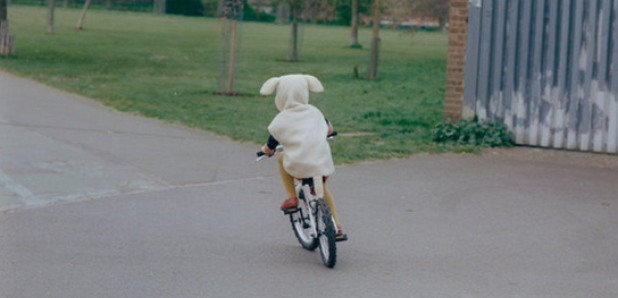 Ras rounds up the hip-hop, bass and house songs that are doing it for him this month.
Each month, Ras Kwame, one of our pioneers for championing homegrown UK artists, brings you seven of the best movers to keep an eye out for this month.
Shezar - 'What I See'
A soul sister in the ascendance who also happens to be the sister of very fine homegrown talent, Labrinth. Already one of the UK's most in demand session singers both in the studio and live (Naughty Boy,Emilie Sande, Sam Smith), Shezar steps up to the plate to do it for herself with her debut offering.
That 'Labrinthian' sound is apparent from the opening bars of the track (although he's not on production duties here) and what really grabs you is the myriad of influences on audio display.
If you like your soul / r&b with a touch of bass, rattling jungly snares, a dubstep arrangement and a hip hop attitude all topped off with a great song and Shez's power voice then you're definitely winning with this one! A great start to a promising solo career for another one of the McKenzie music clan.
Tazer - 'Wet Dollars'
This is a banging track straight out of Oxford, courtesy of 23-year-old DJ/Producer Tazer. Along with Shiba San's 'Okay' and Second City's 'I Enter' this sits in the 'heavy' part of the club set at the moment.
It's actually been around a while but seems to have slipped firmly back on the radar with a mean Notorious B.I.G sample from that 'Nasty Boy' hip hop classic and a 'phat 'bassline that attacks you from the front, complete with tough jackin' handclaps, great production, it just rolls along.
Currently killing the mediterranean Islands in sets this summer its very well positioned to just blow up, keep an ear out.
Lil Silva Feat. Banks - 'Don't You Love Me' (Mabel EP)
Milton Keynes based producer Lil Silva collaborates with 2014's most blogged artist of the year so far in Banks. He was also responsible (along with Jamie Woon) for producing her hugely popular 'This Is What It Feels Like'.
It's really what Silva is daring to do with the production on this record that is quite impressive - opting for some majorly ambient sonics in a two minute build up, backing harmonies kick in, cue one growling electro bassline and it drops like a drum n bass track without the drums.
There's not a lot of Banks on this, but has it just enough of that sexy harmonising to make it a tad more interesting than your average r&b pop sound, less song is more tune, nice.
Angel Feat. Sneakbo - 'Run This'
This is a deceptively simple, really good r&b track, which is always a sign of a great songwriter. Angel is definitely homegrown premier league when it comes to the r&b sound (both writing and performance) and it's good to hear him back doing his thing.
Coops Feat. Benny Banks And Sophie Faith - 'So Cold'
Some good ol' emotional homegrown hip hop of the traditional variety here. We do the grimy and gritty variety very well in the UK - some say it's a weather thing!
Both MC's go hard on a 90's inspired production, classic era hip hop that really makes you feel the words, the perfect setting for both the audio and visuals on this track. It's a headnod vibe, get some more of it by checking out Coops' Lost Soul mixtape out now, its hot.
Wilkinson Feat. Talay Riley - 'Dirty Love'
Some drum n bass enthusiasts might sniff at this, but I think it's a dope track. a perfect fusion of r&b with d&b.
Talay Riley sings a great song to complement this style of drum & bass production, hell yeah it feels like one should be dropping that dirty love whatever shape that may take on the dancefloor right away.
Definitely a foot to the floor down the motorway type tune, I'm kinda keen to hear the instrumental too, very nice, high fives all round, already getting great rotation.