10 Homegrown Grime & UK Hip-Hop Songs To Love In May
16 May 2017, 17:38 | Updated: 16 May 2017, 17:39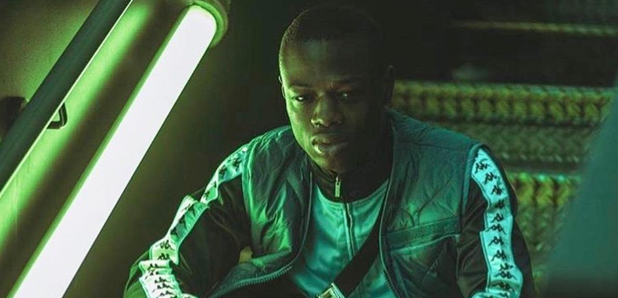 Featuring new music from J Hus, Lady Leshurr, Lotto Boyz and more.
Capital XTRA's Jay London counts down the 10 biggest homegrown Grime and UK Hip-Hop tracks to love this May.
This month, there are huge new songs from Lady Leshurr, Lotto Boyz and J Hus - who recently released his debut album 'Common Sense'.
Check out this month's homegrown tracks below:
10. Renz - 'Ya Dun Know'
Renz has followed the current trend of Dancehall and Afrobeats-inspired homegrown music, with his latest track 'Ya Dun Know'

9. Juls Feat. Not£s, Kojo Funds & Eugy - 'Bad'
Juls has linked up with fellow UK rappers Not£s, Kojo Funds and Eugy for a smooth new single dedicated to the ladies.

8. MoStack - 'Ussy Ussy'
Fresh from his appearances on J Hus' debut album 'Common Sense', MoStack's latest solo track 'Ussy Ussy' is making waves on the underground.

7. Paigey Cakey Feat. Ayo Beatz x Akelle x Tizzy X Brandz & Young Flume - 'Down' (Remix)
Paigey Cakey is back with another new track featuring a huge list of big features, including WSTRN's Akelle.

6. Yungen - 'Fools'
Yungen has a message for the special lady in his life on his smooth new single 'Fools Gold'.

5. Lady Leshurr - 'Juice'
Birmingham rapper Lady Leshurr shows off her lyrical skills on a catchy new song called 'Juice', taken from her recent 'Mode EP.

4. Geovarn - 'Ride'
Geovarn has released an introspective new track called 'Ride!

3. Lotto Boyz - 'No Don'
Lotto Boyz are back with another catchy new single; the Afrobeats and Dancehall-inspired 'No Don'.

2. J Hus - 'Fisherman'
One of the standouts from J Hus' debut album 'Common Sense', sees the UK rapper collaborate with Mist and MoStack.

1. Afro B x Bane - 'Juice And Power'
Afro B and Bane have linked up on a new song, inspired by 50 Cent's Hip-Hop classic 'Window Shopper'.