Craig David Exclusive: "Kids Are Saying: 'Have You Heard Of This New Guy Craig David?'"
10 July 2016, 14:19 | Updated: 16 March 2017, 16:05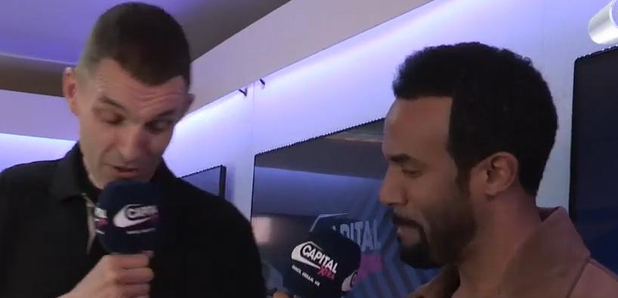 The singer spoke to Westwood at Wireless Festival for Capital XTRA.
Craig David has admitted that he is excited by all of the new fans that he has gathered since his epic resurgence.
Speaking exclusively to Westwood backstage at Wireless Festival, the 'One More Time' singer expressed his delight at his new fanbase.
"New kids are jumping on [my new music] and discovering me for the first time like 'have you heard of this new guy Craig David.'"
Watch below:
He also revealed that he is still approached by his older fans about some of his classic hits.
"I got people coming up to me like this is the song that we met each other on," he said.
Craig David also spoke about his love for Grime and its impact on the revival of UK Garage.
Craig David also dropped a huge freestyle for Westwood. Watch it here.
The '7 Days' singer brought his TS5 set to Saturday at Wireless Festival 2016.
Check out highlights from Saturday at Wireless Festival here.