J Hus On 'Common Sense': "It's Everything I Wanted It To Be" - WATCH
11 May 2017, 17:24 | Updated: 11 May 2017, 17:31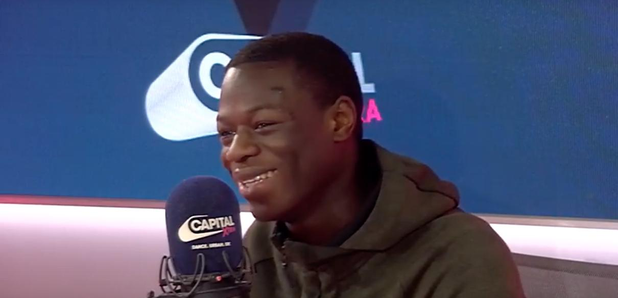 The London native stopped by Capital XTRA to talk all things touring, festivals and his debut album.
J Hus has opened up about his debut album 'Common Sense'.
The British Grime MC explained to Jez Welham on Capital XTRA In The Morning that the album is "perfect".
"It's exciting, I've been waiting for so long," said J Hus, "It's everything I wanted it to be."
Watch J Hus' interview with Jez below:
The debut album from the 20-year-old rapper features collaborations with Mo Stack, Tiggs Da Author and MIST.
Fans can expect to hear the "same old J Hus, but maybe just a little bit more mature," according to the rapper, real name Momodou Jallow.
"It's very musical, very diverse... there's loads of different kinds of sounds on there."
J Hus is set to release his debut album 'Common Sense' on Friday 12th May.
Meanwhile, the 'Did You See' star recently hit back at UK rappers who he claimed to be "copying his sound".