Afrobeats Chart: Top 10 (November 2014)
31 October 2014, 15:36 | Updated: 16 March 2017, 15:52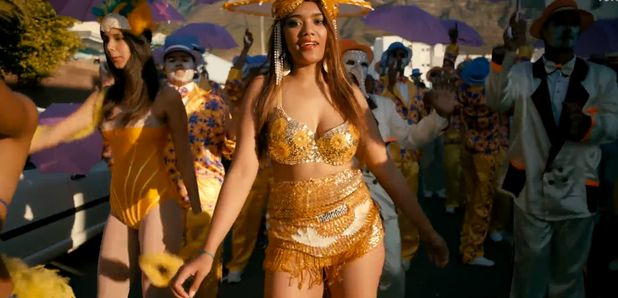 Here's the top ten on the Afrobeats Chart for November 2014.
10. Zafi B Feat. Atumpan - 'Superhero'
Zafi B's 'Shake Your Sisi' dominated Abrantee's Afrobeats chart for months, just as it slid off the young star is back with another brilliant tune.
9. Slim Kofi Feat. D Black - Ice Water'
8. Keche - 'Fine Boy'
A new entry on the chart, in at number eight, it's Keche with 'Fine Boy.'
7. May7ven - 'What Ur Feelin'
Remaining on the chart for a third month is May7ven with the new track she dropped in August, written by herself, with her usual smooth vocals.
6. Burnaboy - 'Don Gorgon'
Don't forget to check out the colourful video for this one.
5. Atumpan Feat. Sarkodie- 'Gimmie Some More'
One of Ghana's finest has teamed up with hot producer Sardokie for this brand new banger.
4. Kwamz And Flava - 'Wo Nani No'
In case you were wondering, 'Wo Onane No' apparently means ''Lift your leg up'' - now get singing along.
2. Wiz Kid - 'Show You The Money'
Produced by Shizzi, WizKid took to the street he grew up in the film the video for his latest dance-floor filler in an effort to show that he is still in touch with his roots.
2. P Square Feat. Don Jazzy - 'Collabo'
Fresh from P Square's recently dropped sixth studio album, hear their Don Jazzy collaboration 'Collabo.'
1. Lil Kesh Feat. Davido & Olamide - 'Shoki'
Not only a new entry on the chart, but straight in at number one Lil Shoki who is seriously turning heads on the Afrobeats scene right now. With Davido and Shoki on board, it's hard to go wrong.