Afrobeats Chart: Top 10 (May 2014)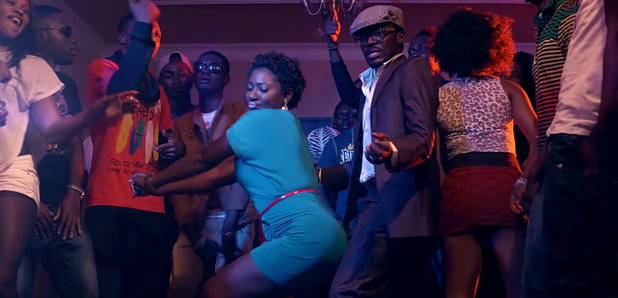 Here's the top ten on the Afrobeats Chart for May 2014.
10. Zafi B - 'Shake Your Sisi'
UK-based rising Afrobeats star Zafi B caught everyones attention with her debut single 'Number 1' last year, and now she's back with new track 'Shake Your Sisi'. We also recommend checking out the Mr 2 kay remix.
9. Atumpan Feat. Samini - 'Regina'
In at number nine if Atumpan's comeback song 'Regina'. He pulls in Dancehall expert Samini to assist on his fresh sound, produced by MixMaster Garzy.
8. Tiwah Savage Feat. Don Jazzy - 'Eminado'
Tiwah Savage stays in the number eight spot this week with his Don Jazzy assisted track 'Eminado'. Catch it on his 'Once Upon A Time,' out now.
7. VVIP - 'Selfie'
VIP has become VVIP with the addition of Reggie Rockstone, and the groups first single, entitled 'Selfie' is straight in at number seven on the chart. Let's look forward to hearing more from them soon.
6. Sound Sultan Feat. Wizkid - 'Kakose'
The video for 'Kakose', homed on Sound Sultan's sixth album, has arrived and it is every bit as incredible as the song. Hit play and enjoy.
5. Moelogo Feat. Giggs - 'The Baddest'
Just making it into the top five is the man that brought you Bubugaga. Moelogo is back with new track 'The Baddest' featuring London-based rapper Giggs on the remix.
4. Sarkodie Feat. Castro - 'Adonai'
A new entry, but just missing out on the top three is Castro's remix of Sarkodie's 'Adonai.'
3. Joey B Feat. Sarkodie - 'Tonga'
A non-mover Joey B's smooth track 'Tonga' is the song we'll still be hitting repeat on this May, which is why it stays put at number three.
2. Timaya Feat. Sean Paul - 'Bum Bum'
No need to ask Timaya and Sean Paul what their favourite body part is, just take one listen to the new track in at number two.
1: Davido - 'Ayi'
Davido's 'Skelewu' was at number two last month, but for May he's got something new for you and it's an absolute winner. 'Ayi' tells the tale of love between different classes as Davido plays a poor farmer that falls for the Prince's love interest in the cool new video directed by Clarence Peters.