Afrobeats Chart: Top 10 (March 2016)
1 March 2016, 16:23 | Updated: 16 March 2017, 15:52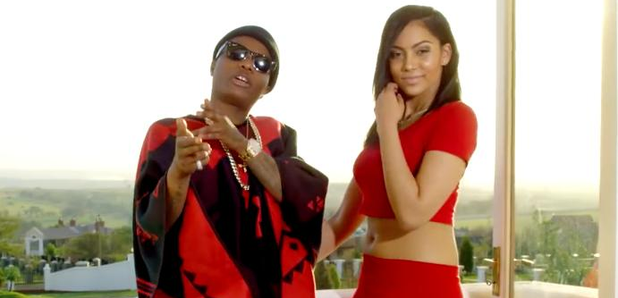 Featuring new music from D'Banj, J Hus, Moelogo and more.
Check out the top 10 Afrobeats tracks Abrantee's listening to this month.
10. Zafi B Feat. Maleek Berry - 'See My Baby'
Zafi B serenades a loved one on her uplifting new track 'See My Baby' featuring Maleek Berry.
Moelogo gets introspective on his latest bass-heavy single 'Penkele'.
8. Mista Silva Feat. K Weezy - 'Today Na Today'
Mista Silva and K Weezy have linked up on a hot new song for the clubs.
7. Atumpan Feat. Paigey Cakey - 'Watch Nobody'
Atumpan has collaborated with UK rapper Paigey Cakey on a big new song produced by Delirious.
6. Shatta Wale - 'Kai Kai'
'Kai Kai' is the first official self-produced single since parting ways with Bullhaus Entertainment last year. The Afrobeats star goes hard on this club banger.
5. Wisa Feat. Sarkodie - 'Ekiki Mi'
Sarkodie provides a big feature on Wisa's infectious song 'Ekiki Mi'.
4. Mastercraft Feat. Sarkodie & Flava - 'Finally'
The video for Mastercraft's new single will get you in the perfect mood to party.
Wiz Kid serenades a special lady on his smooth new single.
D'Banj takes it way back in the video for his upbeat single 'Emergency'.
1. J Hus - 'Friendly'
Congrats to J Hus! The London rapper knocked D'Banj off the top spot and is officially this month's biggest Afrobeats track, as chosen by Abrantee.