Afrobeats Chart: Top 10 (June 2017)
6 June 2017, 15:15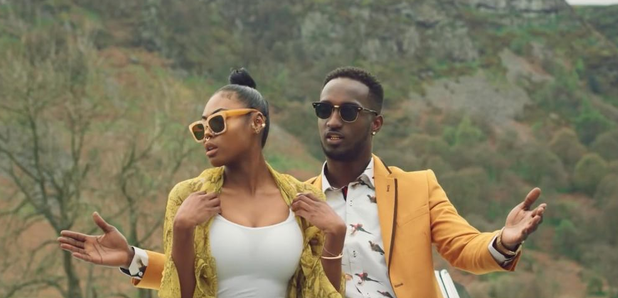 Featuring new music from Eugy, Davido, YCEE and more.
Check out the top 10 Afrobeats tracks Abrantee's listening to this month.
10.
Olami Still Feat. Not3s - 'Cash'
Olami Still has teamed up with rising star Not3s for this mellow bop.
9.
Eazzy Feat. Mr Eazi - 'Forever'
Ghanaian singer-rapper Eazzy delivers some seriously stunning vocals in her latest collaboration with Mr Eazi.
8.
Davido - 'Fall'
American-born Nigerian musician Davido has done it again! You're going to have the catchy 'Fall' on repeat all day.
7.
Olamide - 'Wavy Level'
Olamide keeps the party vibes going with this fresh dancefloor banger.
6.
WizKid Feat. Chris Brown - 'African Bad Girl'
Frequent chart-toppers WizKid and Breezy are making us feel carnival-ready with their infectious new hit.
5.
Eugy Feat. YCEE - 'Give It To Me'
This dynamic duo are serving up ALL the smooth Afrobeats. Turn 'Give It To Me' up loud!
4.
Burna Boy - 'Rock Your Body'
What a beat! The instrumental to this huge song by Burna Boy is the perfect backdrop to his velvety vocal.
3.
Runtown - 'For Life'
Does Runtown ever make a bad song? The laid-back 'For Life' is addictive.
2. YCEE Feat. Maleek Berry - 'Juice'
YCEE and Maleek Berry are an unstoppable duo. Their catchy, honey-smooth hit 'Juice' is a sure-fire hit.
1.
Eugy - 'Hold Tight'
No Summer 2017 playlist will be complete without this monster track from Eugy - that flow is unbeatable.