Afrobeats Chart: Top 10 (July 2014)
2 July 2014, 15:29 | Updated: 16 March 2017, 15:52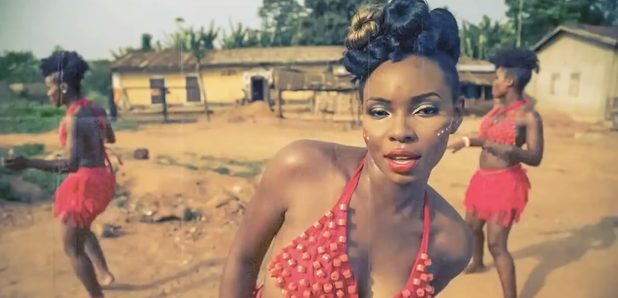 Here's the top ten on the Afrobeats Chart for July 2014.
10. Awilo Longomba - 'Bundelele'
Awilo's latest offering 'Bundelele', co-produced with London based producer BA Nusance and Nigerian producer, TeeBeeO, has no movement this month, remaining at number 10 in the Afrobeats chart.
9. Yemi Alade - 'Johnny'
A new entry on the chart is Yemi Alade's 'Jonny' - for which there is also a very catchy French version. The video has had nearly 2 million views on YouTube so far, hit play above and see why.
8. DJ Xclusive Feat. Wizkid - 'Jeje'
Longtime collaborators DJ Xclusive and Wizkid are back together for this big new club track that dropped in June.
7. Saeon Feat. WizKid - 'Boogie Down'
"Sexy mama" Saon wows in the new Moulin Rouge-inspired video for her new Wizkid-assisted single 'Boogie Down,' shot in Lagos, Nigeria.
6. Mista Silva Feat. Syon - 'Green light'
Afrobeats meets dance in Mista Silva's new summer jam which will make you want to head to the beach with a pina colada. It's in at number six, just missing out on the top five this month.
5.
D-Black Feat. Casto - 'Personal Person'
Ghanian rapper D-Black Da Ghana Bwouy'se Castro-assisted single 'Personal Person.' has dropped from number one on this months Afrobeats chart. The song is the first single to be released off his upcoming third studio album and is getting love from all over the country. Look out for appearances from fya, Bisa Kdei, Peace Hyde, Viasat 1 and DJ Breezy and the BAM Crew in the official video above.
4. Sound Sultan Feat. Wizkid - 'Kokose'
A non-mover since last month's chart and still hanging in there is Sound Sultan's Wizkid-assisted track off his sixth studio album.
3. Atumpan Feat. Samini - 'Regina'
Atumpan's recruited dancehall master Samini for new single 'Regina' produced by MixMaster Garzy.It's his first single after signing with the UK's 'HardBoy Music' and it's a gooden.
2. P Square - 'Taste The Money (Testimony)'
Nigerian pop duo P-Square gave fans a new year present when they dropped new song 'Taste The Money (Testimony)' as a free download earlier in the year and the uplifting song has been doing it for us ever since.
1. Sarodie Feat. Castro - 'Adonai'
Last month Castro's remix of Sarkodie's 'Adonai' came in at number three but this month it's still getting love from everyone and has managed to climb all the way to the top. If you haven't heard it yet, it's a big one.
(Warning: these songs might contain strong language that some people may find offensive.)