Afrobeats Chart: Top 10 (January 2016)
5 January 2016, 15:26 | Updated: 16 March 2017, 15:52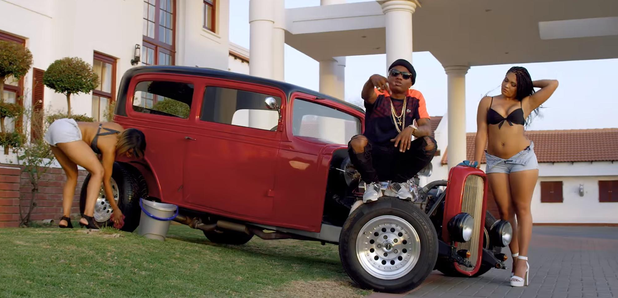 Featuring tracks from Wizkid, Shatte Wale and Davido.
Check out the top 10 Afrobeats tracks Abrantee's listening to this month.
10. May7ven - 'MUMM'
Just days before 2015 was out May7ven dropped a brand new track to bring in 2016 with. If you like this check out 'What Ur Feelin' and 'Werk'.
9.

Vvip - 'Dogo Yaro'
Samini jumps on Vvip's brand new track 'Yaro.' The video is something!
8. Davido Feat. Olamide - 'The Money'
Davido celebrated his 23rd birthday in style, by dropping the brand new video for new song 'Money' - and it's got plenty of it! Watch Davido and his team bring out the big bucks in their epic house party.
7. Jaij Hollands Feat. NSG - 'Pinga'
'Pinga' means 'If you don't hear you go feel am' - is a saying back in Jaij's home, Ghana.
6. Kwamz n Flava - 'Takeover'
5. Shatta Wale - 'Kai Kai'
Hit play on Shatta Wale's colourful new song.
4.

Adekunle Gold - 'Sade'

Hear Adekunle Gold's Afrobeats take on One Direction's 'Story Of My Life!'
3. Shatta Wale - 'Hol It'
What a month for Shatta Wale, scoring two songs on January's Afrobeats chart.
2. Wizkid - 'Final'
Wizkid delivers brand new material for 2016.
1. Wisa Feat. Sarkodie - 'Ekiiki Mi'
Last month Sarkodie jumped on the Chapter Beatz-produced Wisa track 'Ekiiki Mi,' premiering a huge remix that made it as January number one on Abrantee's Afrobeats chart!
Lock into Afrobeats with Abrantee every Saturday night from Midnight.