Afrobeats Chart: Top 10 (February 2016)
28 January 2016, 16:06 | Updated: 16 March 2017, 15:52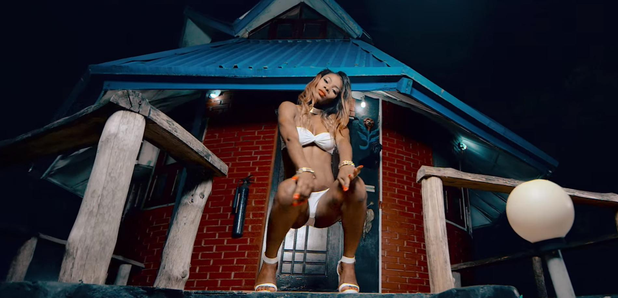 Featuring new music from D'Banj, Zafi B, Stonebwoy and more.
Check out the top 10 Afrobeats tracks Abrantee's listening to this month.
10. Zafi B Feat. Maleek Berry - 'See My Baby'
Zafi B celebrated her 19th birthday on 14th January by releasing a brand new collaboration with Maleek Berry, titled 'See My Baby.'
9. Stonebwoy Feat. Bisa Kidei - 'Guy Guy'
Stonebwoy had a big 2015, taking home a BET Award, and starts 2016 off right with the release of his Bisa K'Dei assisted song 'Guy Guy', produced by Awaga.
8. May7ven - 'MUMM'
Jumping eight places on this week's Afrobeats chart it's May7ven with hot new song 'MUMM.'
7. Wande Coal Feat. 'Maleek Berry - 'Weekend'
Hit play on the 11th track on Wande Coal's sophomore album 'WANTED'.
6. DJ Unbeetable Feat. Sona - 'My Dear'
A brand new entry for February 2016. Hit play!
5. Davido Feat. Dammy Krane - 'Izzue'
You can always rely on Davido to heat up the Afrobeats scene.
4. Masterkraft Feat. Sarkodie - 'Flavour Finally'
The video for MAsterkraft's new single will get you feeling ready for the weekend.
3. Wisa Feat. Sarkodie - 'Ekiki mi'
It was on the top of Abrantee's January Afrobeats chart, but this month Wisa and Sarkodie's new collaboration drops two places.
2. Maleek Berry Feat. Sneakbo 'For My People'
MAleek Berry and Sneabo's new team-up goes straight in at number two on this month's Afrobeats chart. But who made it to number one?...
1. D'Banj - 'Emergency'
Congratulations D'Banj! His brand new song 'Emergency' is this month's biggest Afrobeats track, as chosen by Abrantee.