The Ultimate Female Bangers Playlist: 19 Songs To Make You Feel Empowered
10 July 2017, 21:24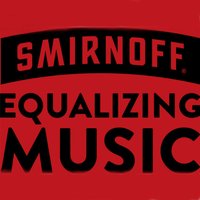 Promoted by Smirnoff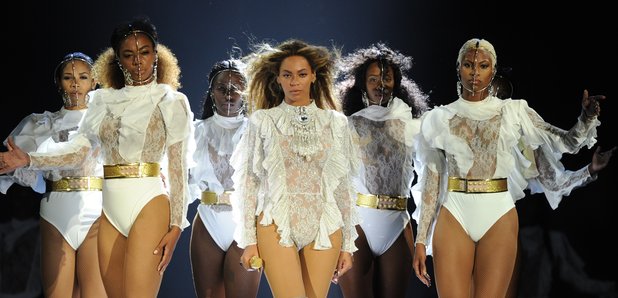 Who run the world?
Ladies, who's ready to feel like an absolute boss?
From Beyonce and RiRi to TLC and Missy, we've recruited some of music's fiercest females to inspire you to go out there and live your best life.
We've teamed up with Smirnoff to bring you a definitive list of empowering anthems for all aspiring boss ladies.
Press play to get the party started!
Destiny's Child - 'Independent Woman'
Who better to kick off this playlist than these feminine icons?! This DC banger is a classic.
Rihanna - 'Needed Me'
Independent, sassy and fearless - Rihanna embodies everything we love about girl power.
Jax Jones Feat. Raye - 'You Don't Know Me'
Raye is showing us all exactly how to do our own thing in this confident song and we're here for it.
Blonde Feat. Alex Newell - 'All Cried Out'
What a tune! Solo ladies, listen up - this will make you feel ready to take on the world!
Beyonce - 'Run The World (Girls)'
No female empowerment playlist would be complete with this iconic Bey anthem.
Nicki Minaj Feat. Beyonce - 'Feeling Myself'
This bop by Hip-Hop's dream female duo is ready to make you feel like your BEST self.
Kelly Rowland Feat. David Guetta - 'Commander'
Self-assured Kelly brings the power with this David Guetta-assisted banger.
TLC - 'No Scrubs'
An oldie but a goodie! T-Boz, Chili and Left-Eye haven't got time for scrubs and neither have we.
M.I.A. - 'Paper Planes'
One of M.I.A.'s biggest songs, 'Paper Planes' will make you feel like an absolute queen.
Katy Perry Feat. Nicki Minaj - 'Swish Swish'
What happens when pop and rap link up? This seriously sassy collaboration, that's what.
Jaded - 'In The Morning'
The song symbolises how EVERY girl feels the morning after a night out. LOVE.
Beyonce - 'Grown Woman'
Bey is back to show us all how it's done! Set this as your alarm and we guarantee you will have the best day.
Jax Jones Feat. Demi Lovato & Stefflon Don - 'Instruction'
Demi and Stefflon are ready to teach you all how to be the world's greatest boss lady.
Rihanna - 'B*itch Better Have My Money'
Yes RiRi! This iconic song will make you feel like a powerhouse. Step aside, time wasters.
Steve Angello & Laidback Luke Feat. Robin S - 'Show Me Love'
What a tune! There's nothing better than screaming this at the top of your lungs with your favourite girls.
Nicki Minaj Feat. Drake & Lil Wayne - 'No Frauds'
Nicki has no time for drama and neither do you - time to feel truly empowered!
Tinashe - '2 On'
Tinashe's breakout banger is a must-listen for every independent, party-loving girl.
Missy Elliot Feat. Lamb - 'I'm Better'
One of Hip-Hop's founding females, you can never go wrong with a bit of Missy.
Beyonce - 'Single Ladies'
Last but by no means least, it's time for Bey to serve up the ultimate girl power anthem. Now put your hands up!