The Ultimate R&B Wedding Love Songs Playlist
8 June 2018, 16:47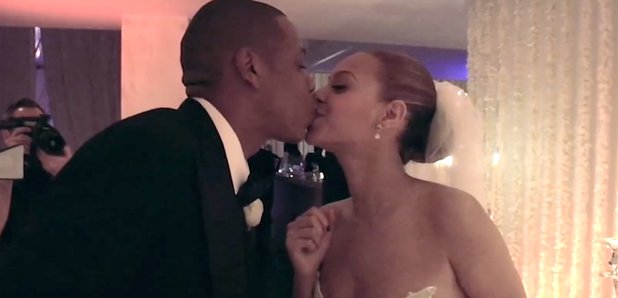 From choosing the perfect entrance song for your walk down the aisle to your all-important first dance, we've got the soundtrack to every R&B lovers wedding covered.
You're all set for one of the most memorable days of your life, but there's one thing left to organise - the wedding music.
Whether you're searching for a tear-jerking processional song that will DEFINITELY make your Auntie Susan cry, or the magical background music to your first dance, R&B is the only way to go.
There's even some 90's classics to take you right through to the reception, so everyone from the bridesmaids to the father-of-the-groom will be throwing shapes all night long (embarrassing dad dancing is to be expected, soz in advance.)
So, it's time to kick off the ultimate wedding playlist below and get browsing!
John Legend - 'Stay With You'
You can always rely on John Legend to provide the perfect modern romantic anthem.
Brian McKnight - 'Love Of My Life'
Legendary R&B crooner Brian McKnight serves up classic first dance vibes with this falsetto-heavy song.
Eric Benet Feat. Tamia - 'Spend My Life With You'
An iconic duet, this late 90's classic by Eric Benét and Tamia will make any couple want to say 'I Do'.
Beyonce - '1+1'
Queen Bey is one seriously powerful female artist, but this poignant ballad proves she isn't afraid to show her vulnerable side.
Luther Vandross - 'Here And Now'
With his honey-smooth vocals and timeless songwriting, the late Luther Vandross has become a wedding ceremony regular.
Alicia Keys - 'If I Ain't Got You'
R&B songstress Alicia Keys brings old-school romance right into 2017 with her iconic chart-topping tune.
Sade - 'By Your Side'
Often listed as one of the greatest love songs of all time, 'By Your Side' would make a very fitting entrance indeed.
Boyz II Men - 'A Song For Mama'
Searching for a heart-warming mother-and-son dance? Boyz II Men have got a classic right here.
Lauryn Hill - 'Cant Take My Eyes Off Of You'
Lauryn Hill's cover of the Frankie Valli classic is the perfect romantic anthem for any R&B lover.
K-Ci & JoJo - 'All My Life'
American R&B duo K-Ci & JoJo went straight to number one with this track in the 90's - this is wedding gold.
Usher - 'Here I Stand'
Another modern R&B star who is no stranger to the odd love song, Usher comes through this first dance jam.
John Legend - 'So High'
Seriously, there's nothing like a John Legend ballad to get those weddings vibes going - from aisle-walking to cake-cutting, this is ideal.
Aaliyah - 'At Your Best (You Are Love)'
The late Aaliyah's angelic voice will take you all the way back to the 90's in this entrance-worthy song.
Jagged Edge - 'Let's Get Married'
If the name doesn't pull you in enough, just one listen to this down-tempo slow jam by R&B group Jagged Edge could land it on your playlist.
Beyonce - 'Daddy'
This sentimental track from Bey is the perfect soundtrack to a father-and-daughter dance.
Kelly Rowland - 'This Is Love'
Following in the steps of her former bandmate, Kelly Rowland delivers one of the most charming wedding songs on our list.
Drake - 'Hold On We're Going Home'
Fittingly, Drizzy famously said that he hoped that this mellow bop would be played at weddings in years to come.
Alicia Keys - 'No One'
Whether you're renewing your vows, celebrating your anniversary or tying the knot, Alicia's got you covered with this powerful song.
And for the reception...
Blackstreet - 'No Diggity'
TLC - 'No Scrubs'
Cameo - 'Candy'
Ne-Yo - 'Sexy Love'
Ciara - 'Goodies'
Usher Feat. Lil Jon & Ludacris - 'Yeah'
R Kelly - 'Ignition (Remix)'
Blackstreet - 'Don't Leave Me'