The Ultimate Old-School House Classics Playlist
5 October 2016, 14:59 | Updated: 29 March 2017, 13:25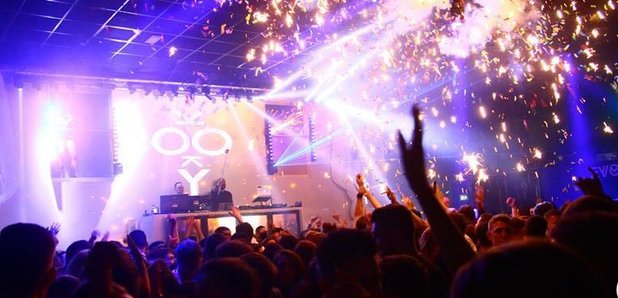 From Armand Van Helden and The Shapeshifters to Eric Prydz and Faithless, we've compiled all of your essential House classics into one incredible playlist.
Although today's DJs like Calvin, Garrix and Guetta are releasing some House bangers that are dominating the charts, sometimes everyone needs to switch it up and relive some ultimate throwback classics from back in the day.
We've rounded up 20 of the greatest old-school House classics just for you - whether you're getting ready for a night out, fixing up your own party playlist, or just chilling on your day off.
Press play on the ultimate House classics playlist below:
Robin S. - 'Show Me Love'
This 1993 tune is a classic House favourite, and has been covered numerous times in recent years.
Armand Van Helden - 'My My My'
House veteran Armand Van Helden makes his first appearance on our playlist with 2004's 'My My My', and in true 00's style, the music video is appropriately filthy.
Paul Johnson - 'Get Get Down'
1999 saw American House DJ Paul Johnson top the US charts with this track.
The Shapeshifters - 'Lola's Theme'
The renowned British House duo released 'Lola's Theme' back in 2004, which has since become a cult classic.
CeCe Peniston - 'Finally'
After selling over three million copies of 'Finally' worldwide, CeCe Peniston soon became one of the worlds most in-demand House singers.
Faithless - 'God Is A DJ"
The British electronica band released 'God Is A DJ' back in 1998, and it remains a huge progressive house track.
Modjo - 'Lady Hear Me Tonight'
This feel-good track by French House duo Modjo earned them the number one spots all over the globe - and you can hear why.
Underworld - 'Born Slippy .NUXX'
Underworld released this smash hit in 1996, and is still immensely popular with DJs today.
Crystal Waters - 'Gypsy Woman (She's Homeless)'
Released in 1990 by American vocalist Crystal Waters, Slant Magazine ranked this song 48th in its 100 greatest dance songs list.
Room 5 Feat. Oliver Cheatham - 'Make Luv'
This classic Saturday night hit sampled American R&B singer Oliver Cheatham, who died in 2005 - 8 years after the track's release.
Eric Prydz - 'Pjanoo'
Legendary Swedish DJ Eric Prydz makes his first appearance on the playlist with 2008's 'Pjanoo'.
Jungle Brothers - 'I'll House You'
Taking it back a decade, this aptly named track dropped in 1998 - and still sounds as fresh as the day it was released.
Shakedown - 'At Night'
Swiss house musical project Shakedown are known internationally for this 2002 smash hit 'At Night'.
Michael Grey - 'The Weekend'
Featuring the vocals of singer Shena, British house producer Michael Grey took over the charts and clubs with this uplifting dance track.
The Bucketheads - 'The Bomb! (These Sounds Fall On My Head)'
1995 saw the release of this club classic by The Bucketheads - also know as American record producer K-Dope.
Frankie Knuckles Feat

. Jamie Principle -

'Your Love'
Grammy awarding winning producer Frankie Knuckles teamed up with Jamie Principle for this fresh take the latter's pre-written track.
Freemasons Feat. Amanda Wilson - 'Love On My Mind'
Originally from Brighton, DJ duo Freemasons joined forces with British singer Amanda Wilson in 2005 for 'Love On My Mind'.
Armand Van Helden - 'You Don't Know Me'
Van Helden makes another appearance on our playlist, and it's clear why - this House smash dominated the charts, and features the vocals of German-American singer Duane Harden.
Stonebridge Feat. Therese - 'Put 'Em High'
Another collaboration, Stonebridge released 'Put 'Em High' back in 2004. The infectious dance track is the Swedish producers highest ranking single to date.
Eric Prydz - 'Call On Me'
And you thought we'd forgotten. No house classics list would be complete without this infamous Prydz track, which officially put the DJ on the map - with a little help from it's accompanying music video.