Running Songs Playlist: 22 Of The Best Songs To Run To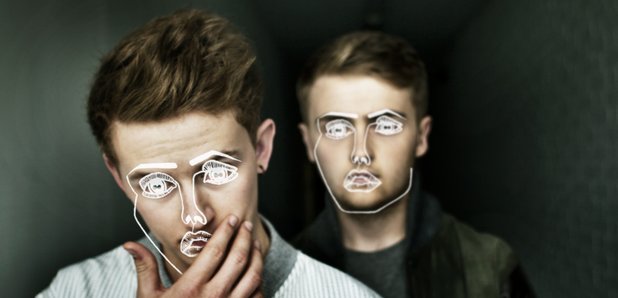 Need some motivation? Check out our top running tracks and get your stride on...
You may have all the latest running gear but do you have a monster playlist to go with it? You do now. Featuring tacks from Duke Dumont, Gorgon City, Kanye West and more, here is our list of songs both old and new that have powerful basslines and loads of energy to help you pick up some speed.
1. Tough Love - 'So Freakin' Tight'
Your body will be freakin' tight after running to this track.
2. Philip George - 'Wish You Were Mine'
3. Gorgon City feat. MNEK - 'Ready For Your Love'
With plenty of peaks and drops, this is the perfect track for high intensity training. Start. Stop.
4. Dr. Kucho! & Gregor Salto - 'Can't Stop Playing (Oliver Heldens & Gregor Salto Remix)'
High in energy and fierce in sound. Perfect!
5. Karen Harding - 'Say Something'
Running's all about starting off slow, right? 'Say Something' by Karen Harding is the perfect track to kick start your run and then motivate you throughout with a punchy melody that will give you a much needed push along the way.
6. Duke Dumont - T'he Giver (Original Mix)'
Fast forward a few seconds and then you'll be in your stride…
7. Jess Glynne - 'Hold My Hand'
This feel good track from Jess Glynne is the ideal motivating pick me up track to listen to when running. You can do it!
8. Skepta – 'Shutdown'
If you're a SERIOUS sprinter and think you can handle the speed of Skepta's 'Shutdown', put yourself to the test and turn this one up.
9. Shift K3Y - 'Name & Number'
Whack this tune on as you're stepping outside and wait for the upbeat melody to kick in and let the hard-to-resist rhythm carry you.
10. Calvin Harris feat. Ne-Yo - 'Let's Go'
Rewinding things a little bit here with this energetic tune from Calvin Harris that won't fail to get you moving.
11. Kanye West - 'Stronger'
It's all in the title.
12. Deadmau5 & Wolfgang Gartner - 'Channel42'
This list would be incomplete without a nice progressive track to help get your adrenaline pumping.
13. Eminem - 'Lose Yourself'
If you really want to be spurred onto achieve great things plug yourself into this old school Eminem track and lose yourself.
14. DMX - 'Party Up (Up In Here)'
Run like you're a G...
15. Daft Punk - 'One More Time'
Everyone loves a feel good track that keeps you going and this is exactly that.
16. Disclosure feat. AlunaGeorge - 'White Noise'
Hyperactive keys and a nice build up that will help power up any run.
17. LuvBug feat. Talay Riley - 'Resonance'
A nice long intro to help ease you into a workout...
18. Sigma feat. Paloma Faith - 'Changing'
If this track doesn't give you a bit of energy, what will?
19. Sigma feat. Labrinth - 'Higher'
Start slow and then... GO!
20. Gorgon City feat. Jennifer Hudson - 'Go All Night'
The perfect rhythm, melody and bass to get you moving.
21. Eminem - 'Till I Collapse'
If you're after a big tune for a big workout then look no further.
22. Nicki Minaj - 'Pound The Alarm'
Try and keep up with this one. We dare you.