15 Of The Most Memorable Diss Tracks In Grime & UK Hip Hop History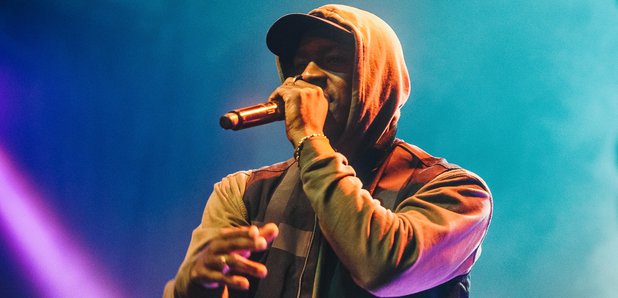 'Clashing' or 'Battling' is an essential part of Grime culture. Check out some of the best diss tracks by Stormzy, Skepta, Chip and more.
Calling out someone in Grime and UK Hip-Hop carries its own risk.
With the scene based on the Jamaican Dancehall culture of 'clashing', MCs have both boosted reputations and lost serious street cred in an attempt to be the best.
Featuring vicious contributions from Skepta, Stormzy, Chip and more, these songs are only a sample of the most fiery diss tracks to ever drop in Grime history.
Check out the Grime & UK Hip-Hop diss tracks you need to hear below:
(Warning: These songs contain strong language that some people may find offensive.)
Skepta – 'Nasty'
Target : Devilman.
Best Lyric: "You did a YouTube video and none of your guys in the back ever showed their faces/ Because they know Devilman did snitch on some serious cases."

Chip – 'Pepper Riddim'
Target : Bugzy Malone, Tinie Tempah, Big Narstie, Saskilla & DJ Cameo.
Best Lyric: "That's four man down in 32 any other opportunists can join the queue/ I know these man know my bars but you had to reach for me so I could hear of you."

Stormzy – 'One Take'
Target : Dappy, Cadell, J Spades, Dillian Whyte & The BRITs.
Best Lyric: "You had one chance and you flopped it/ Threatening me won't make you the heavyweight champ rudeboy.. stop this."

Dizzee Rascal – 'Old Skool'
Target : Wiley.
Best Lyric: "I started rolling with him kinda like a little brother but my cousin used to tell me he was a p*ssy undercover."
Bugzy Malone – 'Relegation Riddim'
Target : Chip.
Best Lyric: "Everybody knows Alvin is a punk/ It was like Chris Brown featuring Chipmunk."

Ghetts – 'Destruction Of The Eiffel Tower'
Target : P Money and Blacks.
Best Lyric: "If my name was Paris, I would have spent half of my life embarrassed/ I would have wished my parents never met, let alone slept together and end up married."
Yungen – 'Punk'
Target : Chip.
Best Lyric: "Tweeting my label, that's desperate/ Is it because they dropped you and then signed me?/ You went from No.1 to a diss track, you're a disgrace to all of us lighties."

Skepta – 'In The Country'
Target : Wiley.
Best Lyric: "Let me murk this guy, it's all in the name fam I don't need to try/ Take away the 'W', take away the 'Y'/ Fix up the other letters, all you do is just LIE."
Chip – 'Coward'
Target : Tinie Tempah.
Best Lyric: "I don't give a f*ck about beamers, benzes, Downing Street and tailored suits and chauffeurs dawg/ I'll still spin you out of your loafers dawg, I am not the one to approach with bars."

Devlin – 'Extra Extra'
Target : Wiley.
Best Lyric: "You asked to be in The Movement, trying to beg friends with us/ But we couldn't let a snake in the click/ That's why William hates like a b*tch and he'll feel the blade in my chiv."

Skepta – 'The End'
Target : SLK Crew and Ryder.
Best Lyric: "I can't believe what I'm hearing/ Who does Sniper think that he's scaring?/ You can have biceps, eight packs and triceps but you've got a gay nose piercing."

Wiley – 'Nightbus'
Target : The Movement.
Best Lyric: "My last three dubs hit The Movement and crushed it/ Saw them on the stage and I rushed it, I sussed it/ You must be the same kid in Primary school eating apple crumble and custard."

Chip – 'Duppy'
Target : Bugzy Malone.
Best Lyric: "You don't know how dead you are/ You're gonna run out of bars like I said you are/ Dissing me for pop songs from years back, in 2015 you're Tinie's dawg."

P Money – 'War Dub'
Target : Ghetts.
Best Lyric: "You're not sick, let me give you some reminders/ This guy thinks he can beat me but he couldn't even beat Bashy... and he was freestyling."
Dot Rotten – 'It's Over'
Target : Wiley.
Best Lyric: "Your album sales are not astounding, you won't sell 100,000/ You're in debt to all the labels, that's why all your cheques are bouncing."