The Ultimate Motivation Songs Playlist: 18 Tracks To Lift You Up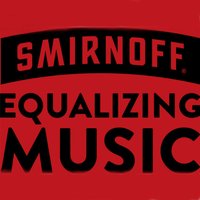 Promoted by Smirnoff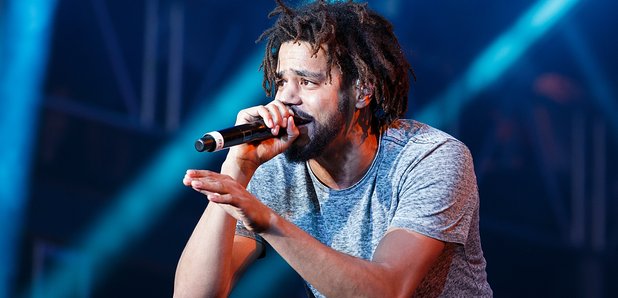 The motivational music you need to help you through the day - featuring songs from Drake, Beyonce and Kanye West.
Music is a powerful thing. The right inspirational song or motivational lyric can completely transform your mood and drive you on to succeed
We've carefully curated an eclectic playlist of the best classics and current hits that is guaranteed to life you up.
Eminem – 'Lose Yourself'

Eminem's motivational soundtrack to '8 Mile' is the ultimate song to inspire you to chase your goals.

Kanye West Feat. Lupe Fiasco – 'Touch The Sky'

Need some encouragement to keep going? The uplifting horns in Yeezy's classic 'Touch The Sky' will help you work through any difficult times.

DJ Khaled Feat. Ludacris, Rick Ross, Snoop Dogg & T-Pain – 'All I Do Is Win'
DJ Khaled's biggest hit was the soundtrack to his Snapchat success and it can help you to beat procrastination.

Rihanna Feat. Drake – 'Work'
Rihanna and Drizzy provided the ultimate anthem to inspire hard work.

Destiny's Child – 'Survivor'

If you feel like you can't carry on, remember the important motivational message delivered by Beyonce and co.

Drake - '9am In Dallas'
Drake's '9am In Dallas' will inspire anyone to succeed.

Skepta - 'Same Sh*t Different Day'
Skepta's introspective 'Blacklisted anthem' will help you to keep going.

Kanye West - 'Through The Wire'
Yeezy's soulful introduction to the music world is the perfect backdrop for hard work.

ASAP Ferg - 'Work'
ASAP Ferg linked up with ASAP Rocky, French Montana, SchoolBoy Q & Trinidad James for an undeniable club banger dedicated to work.

Calvin Harris – 'I'm Not Alone'
When your struggling for inspiration, remember that you're not the only one.

Chipmunk Feat. Chris Brown - 'Champion'
Chipmunk and Chris Brown came together for one of the most inspirational Hip Hop songs in recent years.

J. Cole - 'The Return Of Simba'
"Cole under pressure, what that make? Diamonds..."
This track's chilled out vibe will get you in the zone to focus.

Lil Wayne Feat. Eminem - 'Drop The World'
When Lil Wayne and Eminem link up, you know they're likely to create a banger. And this track is no different. Drop the world and get motivated!

Skrillex And Diplo Feat. Justin Bieber – 'Where Are Ü Now'
The uplifting riff on Skrillex and Diplo's huge club banger is the perfect track to motivate you through any struggles.

Jay Z Feat. Rihanna & Kanye West - 'Run This Town'
Jay Z's back catalogue is filled with classics and this empowering track is another one. Rihanna slays the hook!

Chance The Rapper - 'Good Ass Intro'
Chance The Rapper's uplifting feel-good anthem, taken from his breakthrough mixtape 'Acid Rap', will lift your spirits.

Kendrick Lamar – 'Hiii Power'

Before bursting onto the Hip Hop scene with his amazing album 'Good Kid Maad City', Kendrick released a chilled out Hip Hop anthem, which is perfect to soundtrack any hard work.

Kanye West Feat. Rihanna & Kid Cudi – 'All Of The Lights'
Kanye West put together a Hip Hop masterpiece alongside Rihanna and Kid Cudi that will help you take on any motivation struggles.