Summer Anthems 2014: The Dance Music Songs That Will Soundtrack Your Life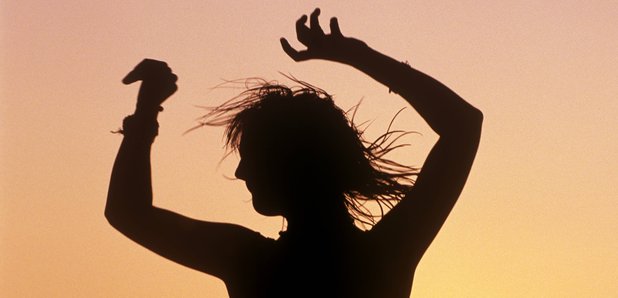 Summer is on the way - here are the essential songs and remixes that we predict are going to be soundtracking your feel good summer playlists in 2014.
As Calvin Harris drops a new song called 'Summer', we thought it was time to predict what songs will be soundtracking you summer in 2014. If any of these are an indication of things to come, this summer is going to be a hot one.
Calvin Harris - 'Summer'


We had to start off with 'Summer', the new one from Calvin Harris. The uplifting synths and lyrics - "We fell in love as the leaves turned brown" - seem destined to make this one of the most essential dance songs this summer.
Chris Malinchak - 'If U Got It' (Mark Knight Remix)
Mark Knight's dropped some untouchable remixes in recent years, but his re-working of 'If U Got It' by Chris Malinchak is right up there. If this isn't your summer jam, then nothing will be.
GotSome Featuring The Get Along Gang - 'Bassline'
Basically, this just does what it says on the tin - and then some!
Kiesza - 'Hideaway'
Another tune that's been spinning on the Capital XTRA playlist, Kiesza know how to make a house tune and a great music video to go with it.
Tensnake Feat. Nile Rodgers - 'Love Subline' (Duke Dumont Remix)
Tracks like 'Coma Cat' have made Tensnake synonymous with summer in recent years and 'Love Sublime' featuring Nile Rodgers is no different. This Duke Dumont re-work takes the track right into the heart of the dancefloor with the producer's trademark uplifting deep house sound.
Redlight Feat. Lotti - '36'
Deep house grooves. Big tune.
Shiba San - 'Okay'
Just take a second to listen to the bassline in 'Okay' and you won't be able to stop hitting repeat on this track.
DVVBS & Borgeous Feat. Tinie Tempah - 'Tsunami (Jump)' (Bill And Will Remix)
Hardcore dance fans will remember 'Tsunami' from last summer, but the addition of Tinie Tempah has breathed fresh life into the track. This Bill and Will remix is the latest edition, and injects a killer bassline. Fans of Drum and Bass, Dub and just about all genres of dance music will be digging this come the summer.
Second City - 'I Wanna Feel' (Brookes Brothers Remix)
Second City serve up a late night, hands in the hand anthem in the shape of 'I Wanna Feel' and it's the Brookes Brothers remix that we think is going to catapult this track into just about every essential summer party in the coming months.
London Grammar - Hey Now (Tensnake Remix)
Is there anything that Tensnake can't do? The DJ and producer has re-worked 'Hey Now' - a London Grammar track that already has killer remixes thanks to the likes of Arty - and transformed it into a funky, bass-driven anthem in the making.
Zedd Feat. Matthew Koma And Miriam Bryant - 'Find You'
There really is no stopping Zedd. The DJ and producer has hooked up with Matthew Koma and Miriam Bryant for 'Find You' and with an infectious vocal hook they're staring down the barrel of summer.
Aaliyah - 'Rock The Boat' (Grades Remix)
Aaliyah's 'Rock The Boat' gets a 2014 re-working from production outfit Grades, who has intricately cut up the vocals of the original R&B anthem and transformed it into a deep house track that would make the perfect soundtrack to a hot summer's day.
Sigma - 'Nobody To Love'
We've been spinning this on Capital XTRA for weeks now and thanks to the permission of Kanye West himself, Sigma will be dropping 'Nobody To Love' - a drum and bass re-working of 'Bound 2' - this summer. It's going to go off.
The Chainsmokers - '#SELFIE'
You might have heard Coco drop '#SELFIE' on The Clubbers Guide earlier this year and the track by The Chainsmokers also featured in Laidback Luke's set at the Victoria Warehouse in March, but if you haven't, don't worry - it's going to get played everywhere this summer.
Duke Dumont Feat. Jax Jones - 'I Got U'
When he's not too busy remixing other DJs' records, Duke Dumont is dropping hit after hit. 'I Got U' is the producer's big summer track featuring Jax Jones and it's dropping just in time for the Miami Music Conference.
Mr Probz - 'Waves' (Robin Schulz Remix)
Robin Schulz has remixed 'Waves' into one of those tracks you put on when you're chilling with your friends in the sunshine or just after you've got back from a big night. It's magical.
Stadiumx & Taylr Renee - 'Howl At The Moon'
Let's wrap this look at summer anthems up with a big slice of hands in the air EDM from Stadiumx & Taylr Reece called 'Howl At The Moon'.