The 5 Biggest Songs To Drop This Week (16th October 2015)
16 October 2015, 15:50 | Updated: 29 March 2017, 11:48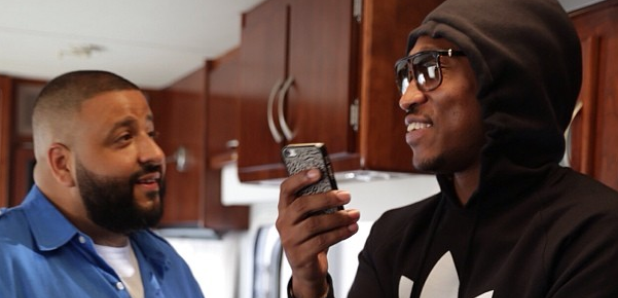 It was a great week music, with amazing new tracks from DJ Khaled, Jhene Aiko and T.I among others. Here's our five favourite tracks from the last seven days.
This week DJ Khaled called in the troops to drop not one, but two big new songs, with features from Future, Trey Songz, August Alsina, Chris Brown and more. P Diddy, or should we say Puff Daddy, made his musical comeback, whilst Jhené Aiko took on Disney.
Hit play on the five biggest new songs to drop this week below.
Puff Daddy and The Family (Lil Kim, Styles P and King Los) - 'Workin'
The industry veteran is back in the studio! And he's still as fresh and innovative as ever, utilising the skills the of the featured artists to compliment his own. Debuted at the 2015 BET Hip Hop Awards, this track is proof although he's been around for a long time, Puff Daddy is far from out of touch.
Jhené Aiko - 'In A World Of My Own / Very Good Advice
'
This track, originally from Alice in Wonderland, is part of an album scheduled to drop October 30th. The album, 'We Love Disney', will see musicians from a variety of genres and styles covering songs from the Disneyverse. Aiko stated in an interview; "I related to the song so much…I always feel like I'm in my own world". We're looking forward to hearing the full album, but topping this track is going to be tricky.
DJ Khaled Feat. Trey Songz, Future & Jeremih - 'You Mine'
This ambient and emotional track is reflective of the new direction of DJ Khaled, and we are all for it! But then, when Khaled, Trey Songz, Future and Jeremih all team up on one track, you know it's going to be good, right?
Chris Brown - 'Liquor (T.I Remix)'
With a brilliant new verse from T.I himself, as well as a bit of help from DJ MLK and DJ Whoo Kid, The Hustle Gang boss takes Chris brown's new track and makes it even bigger.
DJ Khaled Feat. Chris Brown, August Alsina & Fetty Wap - 'Gold Slugs'
DJ Khaled has clearly been keeping busy! As if pulling in Future, Trey Songz and Jeremih for one track wasn't enough, he only got Chris Brown, August Alsina and Fetty Wap on board for the second single he dropped this week, 'Gold Slugs.' Keep an eye out for DJ Khaled's new album 'I Changed A Lot,' set for release on 23rd October.