The 5 Biggest New Songs To Drop This Week (9th October 2015)
9 October 2015, 10:46 | Updated: 29 March 2017, 11:48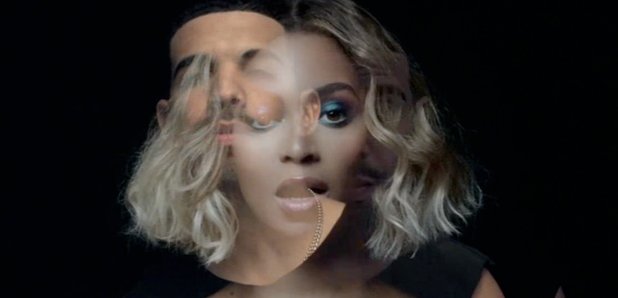 Hit play on the week's biggest new music, featuring Drake, Beyoncé, Chris Brown and more.
Some strong new material dropped this week, with Drake and Beyoncé finally deciding they were ready for the world to hear their new collaboration 'Can I,' picking up where 'Mine' left off.
But that's not the only Drizzy on the list. We've thought for a while that 'Hotline Bling' was just calling for a female cover and this week prayers were answers when Erykah Badu dropped amazing half remix, half cover to the rapper's latest hit - it's a must listen.
Other notable new tracks come from Rick Ross and Kid Ink, who both pulled in Chris Brown for features.
Hit play on the five biggest new tracks to drop this week below.
Drake and Beyoncé - 'Can I'
The Drizzy and Queen Bey track that leaked a couple of months back finally dropped in full this week. 'Can I' hears Drake get his thoughts about a woman off his chest. "Can I bring you to the 6 where I really stay/Show you why I am the way I am," he raps.
Rick Ross Feat. Chris Brown -'Sorry'
Rick Ross is warming up for his eighth studio album with a new single with Chris Brown called 'Sorry'. Rozay serenades a special lady over the soulful track, while Breezy provides an emotional chorus about his past relationships, commenting that it's "one of the most honest records [he's] done in a while."
Drake - 'Hotline Bling (Erykah Badu Remix)'
Erykah Badu has added her own soulful take to Drake's recent R&B hit 'Hotline Bling'. The legendary singer has treated fans to a half-cover, half-remix, which was co-written by her and Andre 3000's son, Seven Benjamin.
Kid Ink Feat. Ty Dolla $ign & Bricc Baby - 'Lie To Kick It'
Kid Ink has collaborated with Ty Dolla Sign and Bricc Baby on a new song called 'Lie To Kick It'. Over a signature knocking DJ Mustard beat, Kid Ink calls out all frauds, while Ty Dolla Sign provides a soulful chorus. "I don't really care about your history/ You ain't gotta act like a mystery," raps Kid Ink.
Kid Ink Feat. Chris Brown, French Montana and Verse Simmons - 'Diamonds & Gold (Remix)'
Whenever Kid Ink and Breezy team up it's a winner (just listen to 'Show Me' or 'Hotel), so it makes total sense that the 'Full Speed' singer grabbed Chris Brown for the remix.