The 5 Biggest New Songs Of This Week (9th January 2015)
9 January 2015, 15:06 | Updated: 29 March 2017, 11:48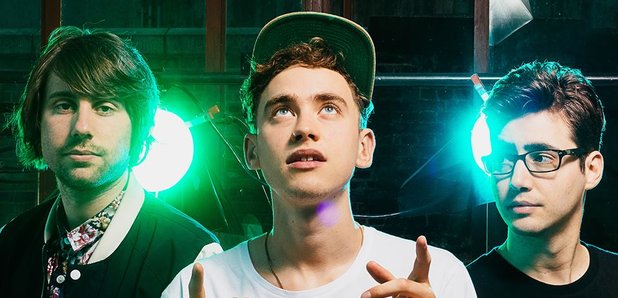 The new year kicks off with new music from Ne-Yo, Years And Years and A$AP Rocky.
Years and Years - 'King'
Years and Years have unveiled a bouncy new track titled 'King.' The London electronica trio, made up of keyboardist Olly Alexander, bassist Mikey Goldsworthy and synth player Emre Turkmen, had a big 2014 with songs like 'Take Shelter' and 'Desire' and are set to continue in 2015.
Ne-Yo - 'Make It Easy'
With the release date of his new album 'Non-Fiction' creeping up quickly, Ne-Yo has dropped the latest track that will feature on it. 'Make It Easy' hears Ne-yo return to his r&b roots as he sings wanting a girl that'll love him for him and not for his fame and fortune.
Lupe Fiasco Feat. Crystal Torres - 'Adoration Of The Magi':
Lupe Fiasco has dropped a brand new song titled 'Adoration Of The Magi.' Featuring Crystal Torres and produced by DJ Dahi, the track hears the 'Superstar' singer rap about someone trying to grow up too fast.
A$AP Rocky - 'Lord Pretty Flacko Jodye 2':
The Nez and Rio produced song serves as a follow up to his 2012 hit 'Pretty Flacko.' It hears him rap about his fashion game and rise to the top.
Rihanna - 'World Peace'
A new song called 'World Peace' seemingly recorded by Rihanna has surfaced online. The new track hears what sounds like the 'Pour It Up' singer's vocals over a dance music beat reminiscent of some of Rih's earlier work on 'We Found Love' and 'Where Have You Been.'