The 6 Biggest New Songs Of This Week (5th September 2014)
5 September 2014, 12:55 | Updated: 29 March 2017, 11:48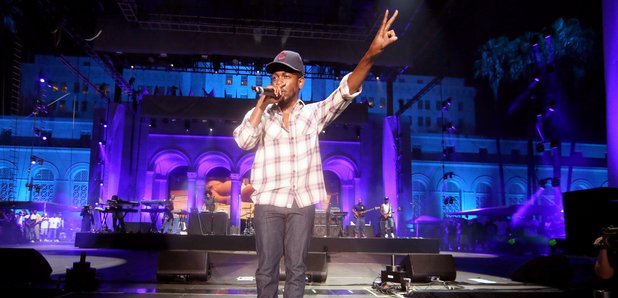 Features a special double dosage from Kendrick Lamar, plus some new Drizzy, Julio Bashmore and Jhené Aiko.
Flying Lotus Feat. Kendrick Lamar - 'Never Catch Me'
"He [Kendrick] wanted to keep that s**t for his album" Flying Lotus told Rolling Stone. "When I first sent him the track, he was trying to convince me to give it to him. Like, 'Nah, man, I need that!"
Julio Bashmore Feat. J'Danne - 'Simple Love' below:
Au Seve' producer Julio Bashmore has unveiled his latest track titled 'Simple Love', featuring vocals from J'Danna. It's said that the track has been taken from the Bristol producer's debut album, expected to drop in February 2015.
Jeezy - 'Holy Ghost (Kendrick Lamar Remix)' below:
(Warning: This song contains strong language that some people may find offensive).
Kendrick goes in on his new verse of the Don Cannon-produced single, rapping; "This black on black is a blessing / Black on black crime on my weapon / I protect mine on my momma nem / These are my Usher confessions / Let it burn".
The Kid Heat and Mally Mall Feat. Drake And Tyga - 'Whatcha Say'
(Warning: This song contains strong language that some people may find offensive).
California rapper The K.I.D Heat and Mally Mall have enlisted Young Money talent Drake and Lil' Wayne to feature on their new single 'Whatcha Say'. Drizzy raps about how it's "hard to make a song about something other than money" on the new cut, which was premiered live on Power 106 in the US.
Jhene Aiko - 'Souled Out' (Album)
Not so much a song of the week as an album of the week, but Jhené's debut album 'Souled Out' finally because available to stream online this week on iTunes Radio. Hear the cut 'The Pressure' from it above and stream over here.
Mary J Blige - 'Right Now'
Mary J Blige has reunited with Disclosure for 'Right Now', the first song from her new album 'The London Sessions' and it is big.