The 5 Biggest New Songs Of This Week (5th June 2015)
5 June 2015, 11:29 | Updated: 29 March 2017, 11:48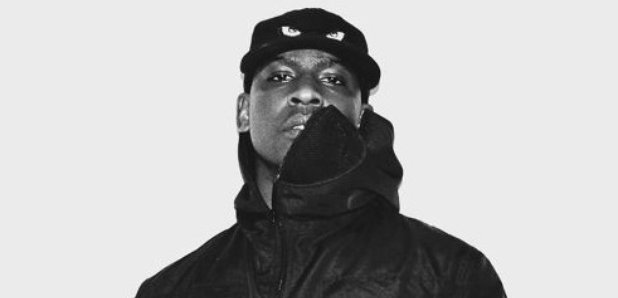 Hear new music from Skepta and Idris Elba, Eminem and Jennifer Hudson.
After weeks and weeks of waiting in anticipation, this week Skepta finally unveiled his 'Shutdown' remix and as promised, Idris Elba delivers a huge new verse on it. Other noteworthy new songs of the moment include Eminem's 'Southpaw' song 'Phenomenal' and Jennifer Hudson's 'I Still Love You,' which was delivered alongside a touching pro-gay marriage music video.
Listen to the 5 biggest new songs to drop this week below.
Skepta - 'Shutdown (Idris Elba Remix)'
Back in April Skepta dropped by Capital XTRA and exclusively revealed that he had Idris Elba lined-up to join him on the remix to his latest track 'Shutdown.' A month and a half later, the highly anticipated track has finally landed. It hears Idris Elba deliver an epic minute-long brand new opening verse.
Natalie La Rose Feat. Fetty Wap - Around The World'
Natalie La Rose has dropped her new single 'Around The World'. The new track follows her worldwide hit 'Somebody' featuring Jeremih. 'Around the World' sees the Dutch singer linking up with man-of-the-moment Fetty Wap
Eminem - 'Phenomenal'
Eminem's new single is taken from the 'Southpaw' soundtrack, a boxing movie due for a July release. Shady's own contribution is produced by DJ Khalil and features an empowering message that would fit a training montage perfectly.


Jennifer Hudson - 'I Still Love You'
JHud's new song 'I Still Love You' delivered a moving video to accompany it this week. The RnB star chooses to deliver a powerful pro-gay marriage message in the video that sees a couple preparing for their wedding ceremony.
Ed Sheeran - 'Trap Queen (Fetty Wap cover)'
'Fetty Wap''s 'Trap Queen' is the latest hip hop hit to get the Ed Sheeran acoustic cover treatment. Sheeran performed the song on The Tonight Show with some help from current house band The Roots and as Ed aways does, put his own soulful spin on the hit song. It's well worth a listen.