The 5 Biggest New Songs Of This Week (5th April 2014)
4 April 2014, 15:23 | Updated: 29 March 2017, 11:48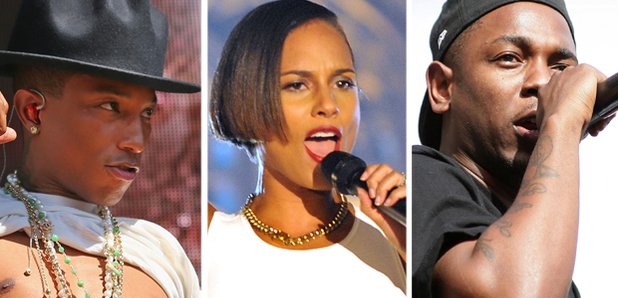 Featuring a lot of Drake and Trey Songz, plus that new one from Alicia Keys, Pharrell and Kendrick Lamar - these are the new songs you need to hear this week.
1) 50 Cent Feat. Trey Songz - 'Smoke'
50 Cent is back with new track 'Smoke' and he's enlisted Trey Songz for back-up. Fiddy dropped an official video alongside the new song which sees 50 Cent go missing as a top agent tries to track him down, fighting off everyone in sight to come to his rescue.
2) Trey Songz - 'Smart Phones'
There's no resting for Trey Songz, as when he's not recording with 50 Cent he's working solo - the singer has dropped another track entitled 'Smart Phones' - this time slowing things down.
3) Drake - 'Draft Day'
The five-minute song hears Drake vent his latest thoughts, and although there's no response to Jay Z's recent diss, Drizzy finds time to mention Chance The Rapper, rapping: "If I left this shit to chance i would have picked a name like Chance The Rapper, no offence." And Jennifer Lawrence even gets a shout out.
4) Drake - 'Days In The East'
Just 24 hours after surprising fans with new song 'Draft Day' Drake had another present, this time round in the form of a new track titled 'Days In The East.' It sounds like Drake might be alluding to Rihanna and Chris Brown's past relationship in the track, he raps: "Told you about giving him chances and chances and chances" Drake says, "He's not holding you down, he's holding you back right now."
5) Alicia Keys And Kendrick Lamar - 'It's On Again' (Prod. By Pharrell)
Alicia Keys and Kendrick Lamar have finally premiered their Pharrell-produced track 'It's On Again,' set to appear on The Amazing Spider-man 2 Soundtrack, which comes out 22nd April. Produced by Pharrell, hear the hot new collaboration above.