The 5 Biggest New Songs To Drop this Week (4th December 2015)
4 December 2015, 12:05 | Updated: 29 March 2017, 11:48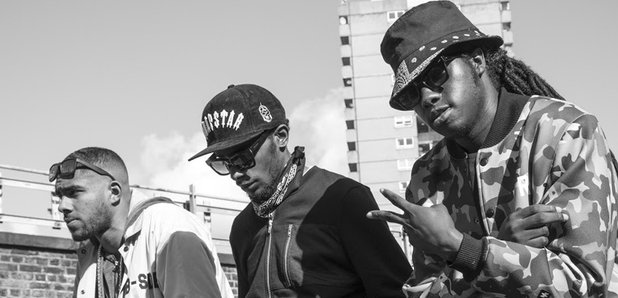 Featuring new music from WSTRN, Fetty Wap and Chris Brown.
If, like us, you've been waiting for WSTRN's follow-up to their epic debut single 'IN2,' this week you're in luck as the West London trio dropped now one, but two new songs. The first is a remix of Sigma and Rita Ora's 'Coming Home,' and the second is something brand new called 'Got Love.'
New music this week also came from Rick Ross, who called out Drake, Chris Brown and Fetty Wap dropped an entire EP.
Check out the five biggest songs to drop this week below.
WSTRN - 'Got Love'
Last week WSTRN exclusively revealed on Capital XTRA that they'd be dropping a brand new song this week, now 'Got Love' is finally here. It hears the 'IN2' trio team up for another r&b jam.
Sigma and Rita Ora - 'Coming Home (WSTRN and Parallel Remix)'
The West London collective have had a busy week, also adding some fresh lyrics over Rita and Sigma's 'Coming Home,' which has new bass-driven production by Angel and PRGRSHN. "You know its WSTRN/ The West's turn/ It's like every time I show love I get hurt," raps Louis Rei.
Rick Ross - 'Color Money'
This week Rick Ross weighed in Drake and Meek Mill's beef on his new song 'Color Money'. "My lil homie made a million on his girl tour / We back to back and down to whack a n**a unborn / Miami n**as got them changing all the gun laws," Rozay raps.
Chris Brown - 'Wrist'
Chris Brown has unveiled a new song from his upcoming album called 'Wrist', featuring Atlanta artist Solo Lucci. Breezy glides over the bouncy production with lyrics about his jewellery and his love life.
Fetty Wap - 'For My Fans (EP)'
Fetty Wap has released a new EP called 'For My Fans', which will close out an incredible year for the rapper. The project, which is dedicated to his supporters, features five songs including freestyles over Rick Ross' 'Aston Martin Music' and Gucci Mane's 'Icy'.