The 5 Biggest New Songs Of The Week (30th October 2015)
30 October 2015, 10:51 | Updated: 29 March 2017, 11:48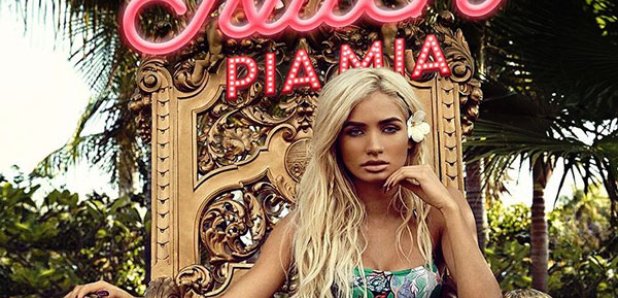 Featuring new music from Fetty Wap, Pia Mia and Jack Ü.
Round off October with some huge new music to add to your personal playlist. This week, Chance The Rapper dropped an infectious upbeat new track called 'Angels,' while Pia Mia debuted her 'Do It Again' follow-up, the EDM-Pop infused 'Touch.'
If 5 new songs isn't enough for you, don't worry. Thankfully, Fetty Wap and French Montana have teamed up for an entire mixtape called 'Coke Zoo,' available to stream now.
Hit play on the five biggest new songs to drop this week below.
Chance The Rapper - 'Angels'
Chance The Rapper appeared on 'The Late Show with Stephen Colbert' this week to debut his brand new song 'Angels.' The feel-good track features Chicago native Saba, who delivers a powerful hook.
Jack Ü Feat. Aluna George - 'To U'
Skrillex and Diplo have teamed up with 'White Noise' vocalist Aluna George for the latest song from their new album, 'To U.' The epic music video features real life couples from Chicago, showcasing the ups and downs of life together.
Pia Mia - 'Touch'
Pia Mia has unveiled the follow up to her Chris Brown and Tyga collaboration 'Do It Again.' 'Touch' will feature on Pia's debut album, slated for an early 2016 release.
Fetty Wap and French Montana - 'Coke Zoo' (Mixtape)
After bonding on Chris Brown's 'One Hell Of A Nite' tour, French Montana and Fetty Wap have collaborated on a joint mixtape called 'Coke Zoo'. The 13-track project features appearances from Chris Brown, Puff Daddy, Monty, and more.
Adele - 'Hello (Rick Ross Remix)'
It's a surprising pairing, but we're not joking when we tell you that none other than Rick Ross has just dropped his own remix of Adele's latest song 'Hello.' The Bawse jumps on the emotional slow jam adding his own rap verse straight after Adele's roaring chorus.