The 5 Biggest New Songs Of This Week (30th May 2014)
30 May 2014, 11:06 | Updated: 29 March 2017, 11:48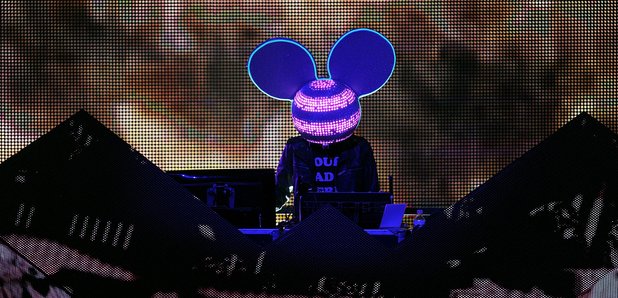 Tinashe turns Drake's 'Days In The East' into 'Days In The West' while Deadmau5 drops a strong new sound. These are the five biggest songs you need to hear this week.
(Warning: Some of these songs contain lyrics that some people may find offensive.)
Deadmau5 Feat. Colleen D'Agostini - 'Seeya'
Deadmau5 leaves behind his usual sound for the laidback cut with impressive vocals from D'Agostini, calling it a "little funky, upbeat thing... A bit of a departure."
Ne-Yo - 'Money Can't Buy'
Ne-Yo kicked this week off with some mellow new music for fans. The 'So Sick' singer has enlisted the help of Jeezy for new single 'Money Can't Buy.' Jeezy starts things off with the first, while Ne-Yo comes in for the hook on the R&B track, singing about all the goods that money can't buy.
Tinashe - 'Days In The West (Drake Cover)'
A few weeks back Drake hooked up with his OVO friend OB OBrien to remix Tinashe's '2 On,' so it was only right Tinashe returned the favour.This week she's dropped a cover of Drizzy's 'Days In The East,' but as a Los Angeles resident has had to put her own spin on the track which has been renamed 'Days In The West.' Hear Tinashe's take on the song above.
50 Cent Feat. Schoolboy Q - 'Flip On You'
50 Cent has already unveiled most of the songs off his highly anticipated independent album, 'Animal Ambition,' which drops next week. But he held the Schoolboy Q-assisted bonus track 'Flip On You' back until now. Hit play and let us know what you think in the comments below.
Tyga - 'Real Deal'
After attending the Kimye wedding last weekend Tyga decided to drop a welcomed new track. Opening with a sample from the 1998 Ice Cube-directed film 'The Players Club,' hear the Young Money member rapping over a smooth melody.