The 5 Biggest New Songs Of This Week (30th January 2015)
30 January 2015, 13:23 | Updated: 29 March 2017, 11:48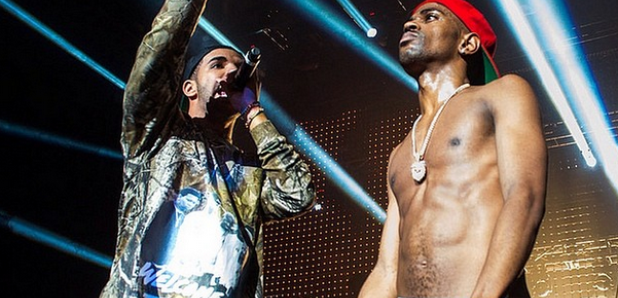 Hear new music from Big Sean, Drake, Kanye West and Fifth Harmony.
After announcing the title of his new album 'Dark Sky Paradise' earlier in the week, Big Sean topped it off by unveiling a Drake and Kanye West assisted track, 'Blessings,' from it that's made it into our big five songs of the week alongside Fifth Harmony's fun new Mariah inspired track.
Fifth Harmony Feat. Tyga - 'Like Mariah'
Fifth Harmony's latest Tyga-assisted track 'Like Mariah' samples a Mariah Carey classic, her 1996 hit song 'Always Be My Baby.' "Your loving takes me higher, you set my heart on fire/ When you touch my body, got me singing like Mariah" the former X Factor contestants sing over Mariah's iconic "Do do doop dum."


Big Sean Feat. Drake and Kanye West - 'Blessings'
Warning: This song contains strong language that some people may find offensive.)
Taken from his new album, which he announced earlier this week is called 'Dark Sky Paradise, Big Sean teams up with Drake for a verse that hears him declare his recent 'Hood Grammys' ceremony on Instagram was more worthwhile than the real ones as well as providing the chorous on the new track.
Rihanna Feat. Kanye West and Paul McCartney - 'FourFiveSeconds'
After months of teasers and growing expectation from fans, Rihanna has released her first taste of new music. The song is called 'FourFiveSeconds' and it features Kanye West and Sir Paul McCartney. The stripped back acoustic song is a departure of sorts from the sounds of Rihanna's more recent albums.
Kid Ink - 'Be Real'
Ahead of the release of his forthcoming second studio album 'Full Speed,' Kid Ink drops a new DeJ Loaf assisted track.
Ne-Yo - 'Non Fiction'
Your fifth big track to drop this week isn't a track, but an entire album (lucky you). Ne-Yo made his 'Non-Fiction' album available to stream, so sit back and hear it in full above.