The 5 Biggest New Songs To Drop This Week (2nd October 2015)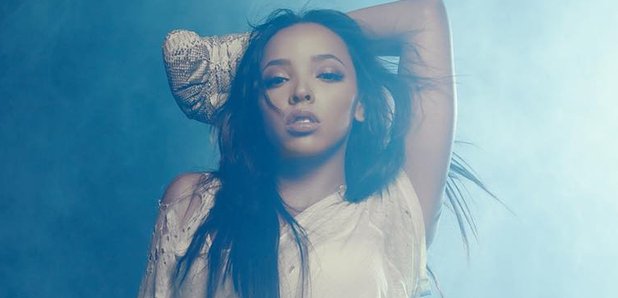 Featuring Wretch 32, Tinashe, Avicii and The Game.
It's been a great week for new music with Wretch 32 returning with a huge new track 'Alright With Me', while Tinashe revealed her new collaboration with Chris Brown, hit play below:
Tinashe Feat. Chris Brown - 'Player'
This week Tinashe gave fans another preview of her new album 'Joyride', in the shape of her new Chris Brown collaboration 'Player'. The two singers combined for a fusion of R&B and dance.
Wretch 32 Feat. Anne Marie and PRGRSHN - 'Alright With Me'
Wretch 32 has been relatively quiet following the success of his previous single '6 Words'. However the UK rapper has made a return with his new feel-good single 'Alright With Me' featuring amazing vocals from Anne-Marie and PRGRSHN.
Avicii - 'Gonna Love Ya'
Ahead of the release of his new album 'Stories', Avicii has dropped off new song 'Gonna Love Ya'. The track ventures off into the tropical house sound before returning to Avicii's signature anthemic production.
Kyle Feat. Chance The Rapper - 'Remember Me?'
Following their standout 'Wanna Be Cool' collaboration on The Social Experiment's recent album 'Surf', Kyle and Chance The Rapper have come together again for new song 'Remember Me?'. California rapper Kyle provides deep lyrics over the soulful production, while Chance adds an incredible chorus.
The Game Feat. Kanye West - 'Mula'
The Game brings his signature aggressive lyrics on the track from his upcoming album 'The Documentary 2', while Kanye West provides the chorus on bass-heavy 'Mula'.