The 5 Biggest New Songs Of This Week (29th May 2015)
29 May 2015, 10:43 | Updated: 29 March 2017, 11:48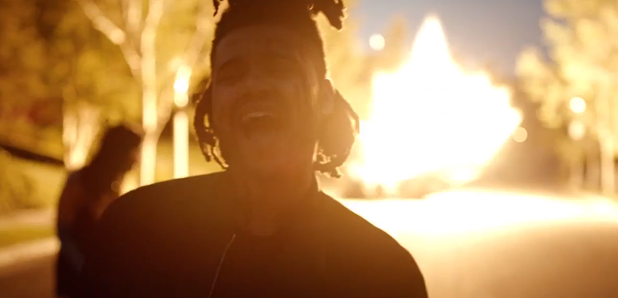 Hit play on new music from The Weeknd, Disclosure and Chance The Rapper.
As May comes to an end we're left with tons of awesome new music to start June with. Not only have Disclsoure unveiled the first single 'Holding On' from their highly anticiapted upcoming second studio album, Chance The Rapper has finally dropped his 'Surf' album with The Social Experiment.
Hit play on the biggest new music of the week below.
The Weeknd - 'The Hills'
The Weeknd has dropped not only a brand new track, but an explosive video to go right alongside it. Watch Abel survive a firey car crash in his hot new music video.
Disclosure - 'Holding On'
Disclosure have dropped the first single, titled 'Holding On', from their highly anticipated forthcoming second studio album. The single features vocals from Grammy award-winning jazz vocalist Gregory Porter and the duo's signature garage-influenced percussion.
Chance The Rapper And The Social Experiment - 'Surf'
It's been a long wait, but this week, just like that, Chance The Rapper finally dropped his entire 'Surf' album with The Social Experiment. That's your weekend listening sorted.
The Weeknd - 'Earned It (Trey Songz Remix)'
What's the only way to make a The Weeknd song even sexier? Put 'Mr. Steal Your Girl' on it, of course. Trey Songz has given the hit '50 Shades Of Grey' soundtrack song the remix treatment, adding his smooth vocals to the already seductive track.
Jason Derulo Feat. J. Lo - 'Try Me'
Jason Derulo has shared a new track from his forthcoming album, 'Everything Is 4'. 'Try Me' features some flirty vocals from Jennifer Lopez backed by a tropical melody courtesy of Norwegian producer Matoma.