The 5 Biggest New Songs Of This Week (29th August 2014)
29 August 2014, 12:15 | Updated: 29 March 2017, 11:48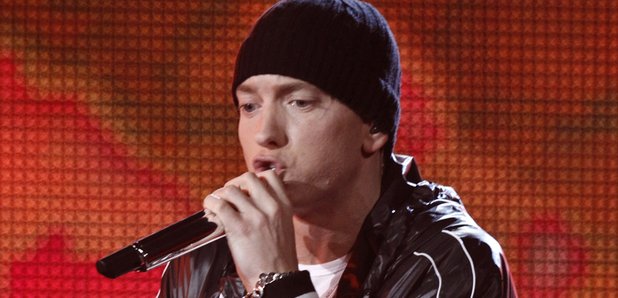 Hip-hop's been busy this week bringing you a handful of huge new tracks from Eminem, Chris Brown, Tinashe, The Game and more.
(Warning: Some of these songs contain strong language that some people may find offensive).
Eminem Feat. Sia - 'Guts Over Fear'
'Guts Over Fear' hears Eminem reflect on his career beginnings, the trouble he had with the media and his fight for acceptance. "So this is for every kid whose all they ever did was dreamt that one day just getting accepted / I represent him and her and anyone similar / You are the reason that I made this song" Shady raps.
Tinashe Feat A$AP Rocky - 'Pretend'
'Pretend' was produced by Detail and features the emotive lyrics: "When I'm looking for love, I pretend it's you. A love that never ends." It is the latest track to be taken off Tinashe's new album 'Aquarius', which is released around the world on 7th October.
Chris Brown - 'X'
"I think that it's over/ I swear to God I'm moving on/ I ain't going back no more" Breezy sings over the intense beat for the title track on his upcoming sixth studio album 'X'.
Usher - 'Believe Me'
The 'Good Kisser' singer has premiered his emotional new Mike WiLL-Made-It producer slow jam which hears him pouring his heart out to woman. Expect it to feature on his upcoming album, rumoured to be called 'UR'.
The Game Feat. Rick Ross, 2 Chainz, Diddy, Fabolous, Wale, DJ Khaled, Swizz Beatz, Yo Gotti, Currensy, Problem, King Pharaoh & TGT - 'Don't Shoot' below:
The Game has rounded up his friends in the hip-hop community to make new song dedicated to Mike Brown 'Don't Shoot.'
Diddy, Rick Ross, 2 Chainz, Wale, DJ Khaled, Swizz Beatz and more all got involved in the track that references the trouble Ferguson is currently facing.