The 5 Biggest New Songs Of This Week (29th March 2014)
28 March 2014, 17:19 | Updated: 29 March 2017, 11:48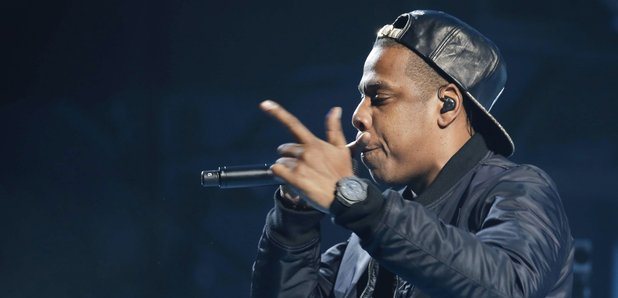 Featuring Jay Z, Armin Van Buuren and Drake - these are the new songs you need in your life this week.
Miguel Feat Wale - 'Bennie And The Jets':
Miguel and Elton John aren't necessarily two artists we'd put together and yet the 'Adorn' singer's cover of the music legend's 'Bennie And The Jets' works incredibly well. The song is set to feature on Elton John's reissue of hit 1973 album 'Goodbye Yellow Brick Road' to mark its 40th anniversary.
Jay Electronica and Jay Z - 'We Made It (Remix)'
(Warning: This song contains language that some people may find offensive.)
Jay Z has hit out at Drizzy in his new collaborative remix with Jay Electronica, calling the 'Too Much' rapper "Mrs Drizzy," His verse says: "Sorry Mrs. Drizzy for so much art talk / Silly me, rappin' 'bout s**t that I really bought — while these rappers rap about guns that they ain't shot — and a bunch of other silly s**t that they ain't got." Uh-oh, is Drake going to respond?
Drake - 'Call On Me'
Drizzy gave fans at his Birmingham concert an exciting present this week - the unveiling of a never-heard-before track entitled 'Call On Me.' During the slow jam Drake pours his heart out on stage as he sings the lyrics: "Spending all my days on the inside / Forgetting who I was on the outside."
Future Feat. Nicki Minaj - Rockstar'
Snippets of an unheard collaboration between Future and Nicki Minaj have surfaced online after it's play out was caught on camera at a private listening session. The song, entitled 'Rockstar,' didn't make it onto Future's forthcoming album 'Honest,' according to Vibe because it couldn't get clearance for sampling George Michael's 'Never Gonna Dance.' Courtesy of a friend that was in the room, Future gives fans a preview of what the track sounds like.
Armin Van Buuren - 'Ping Pong'
'Ping Pong' has been flying around for some time and was in Van Buuren's own words made in only two days as a "gimmick" tribute to the video game that was a big part of his childhood. But due to high demand since being played out at Armin Only events, the want for a proper release of 'Ping Pong' became so great that the DJ has given in and released it on Beatport.