The 5 Biggest New Songs To Drop This Week (27th November 2015)
27 November 2015, 17:27 | Updated: 29 March 2017, 11:48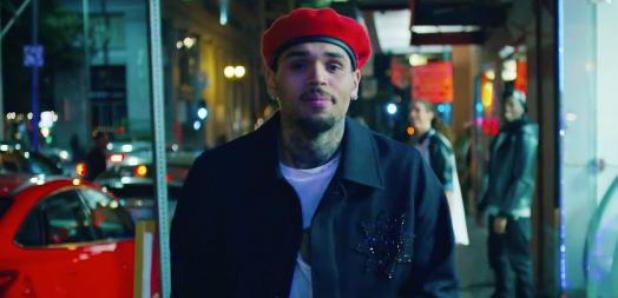 Featuring new music from Chris Brown, Ciara and Lil Wayne.
It's been a big week for new music with Chris Brown dropping new song 'Fine By Me' complete with a ninja-style music video, Lil Wayne remixing Drake's 'Hotline Bling' and The Weeknd's 'The Hill's on his new 'No Ceilings 2' mixtape and Tinie Tempah and Stormzy also dropping bangers.
Chris Brown - 'Fine By Me'
Ahead of the release of his new album 'Royalty', Chris Brown has given his fans more new music. The singer has revealed a new song called 'Fine By Me', which is another EDM anthem with an 80's nostalgic feel.
Tinie Tempah Feat. MoStack and Sneakbo - 'We Don't Play No Games'
After weeks of teasing, Tinie Tempah has revealed the first song from his upcoming mixtape called 'We Don't Play No Games' featuring Sneakbo and MoStack.


Lil' Wayne - 'No Ceilings 2' Mixtape
Lil Wayne has released his highly anticipated new mixtape 'No Ceilings 2' as part of his Thanksgiving celebrations. The rapper has followed up his memorable 2009 'No Ceilings' mixtape with a project featuring huge remixes of Drake's 'Hotline Bling', Eminem's 'My Name Is', The Weeknd's 'The Hills' and more.
Ciara - 'Special Edition'
Ciara is celebrating the upcoming festive season by gifting her fans with two new songs 'Special Edition' and 'Oh Baby'. "Hey CSquad Here's My Gift To You! #SpecialEdition and #OhBaby Happy Holidays! Love CC," she tweeted. The uplifting 'Special Edition', produced by AC, features Ciara in a celebratory mood. Hit play above.
Stormzy - 'Standard'
Stormzy has released his latest track, a bass-heavy Grime song called 'Standard'. Hear the energetic new anthem above.