The 5 Biggest New Songs Of This Week (26th June 2015)
26 June 2015, 14:19 | Updated: 29 March 2017, 11:48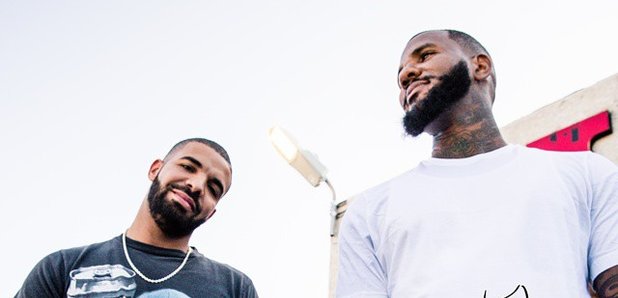 Hit play on new music from Drake, Chris Brown, Tyga and more.
There's been plenty of great new music released this week, including brand new tracks from Fetty Wap and Trey Songz, to name a few, but they couldn't all make the 'top 5' list.
We've rounded up the biggest songs you need to know about, featuring a '100' collaboration from The Game and Drake, a surprise new song from Chris Brown and - Tyga went and upped his 'Ayp friend by releasing an entire album as a surprise.
(Warning: Many of these songs contain strong language that some people may find offensive.)
The Game Feat. Drake - '100'
Chris Brown - 'Liquor'
Chris Brown has treated fans to a brand new song titled 'Liquor' just time in for summer. The new track, which premiered on The Breakfast Club, hears Breezy serenade a lady after he's had a few drinks, singing; "All I wanna do is drink and f**k."
Rudimental - 'Rumour Mill'
Rumour Mill' is the latest track to be revealed from Rudimental's 'We the Generation ' album, which is due out in September.


Krept and Konan Feat. Jeremih, Popcaan and Beenie Man - 'Freak Of The Week'
Krept & Konan have dropped a remix of their hit single 'Freak Of The Week'. Dancehall stars Popcaan and Beenie Man join the South London MCs and Jeremih on the remix, in what's sure to be a song of the summer contender.
Tyga - 'The Gold Album: 18th Dynasty'
Finally, your fifth biggest song of the week actually comes in the form of a 12-track album. Tyga unexpectely released his long-awaited 'The Gold Album: The 18th Dynasty' after a long-running feud with Cash Money that held it up.