The 5 Biggest New Songs Of This Week (26th April 2014)
25 April 2014, 16:59 | Updated: 29 March 2017, 11:48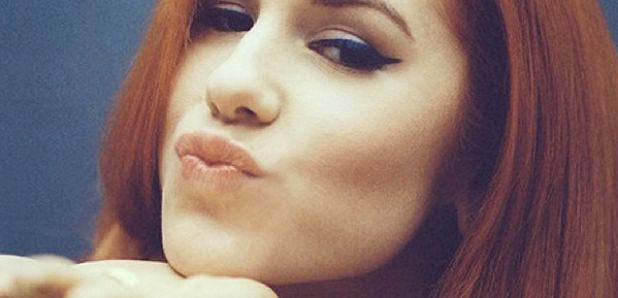 Featuring a dreamy new track from Boots and Beyoncé, a huge Flume remix of Lorde, plus that new Future and Andre 3000 track.
Boots Feat. Beyoncé - 'Dreams'
Last time we woke up to news of new Beyonce music, it was a whole new album. This week, TIME's cover star has dropped a new collaboration with Boots that we think you might fall in love with. The track called 'Dreams' sees Beyonce appears as a featured artist - singing backing vocals until Queen Bey steps on a full verse later in the new song.
Katy B - 'Still (Billon Remix)'
Katy B has proved that she hasn't forgotten her clubbing roots by unveiling a new remix of her ballad style track 'Still.' The remix, off of Katy's number one album 'Little Red,' comes courtesy of Billon and it's a big one.
Lorde - 'Tennis Court (Flume Remix)'
22-year-old Flume was one of our 'Ones To Watch' in 2014 and keep a close eye we have. His latest remix of New Zealand songstress Lorde's 'Tennis Court' fully cements his right to be on such lists. The Aussie's, real name Harley Edward Streten, remix has already racked up over 670,000 plays on SoundCloud, just one day after being uploaded onto the site.
Future Feat. Andre 3000 - 'Benz Friendz (Whatchutola)'
Finally, Future's highly anticipated collaboration with Outkast rapper Andre 3000 has been unveiled with the release of his album 'Honest' this week. The track follows the classic theme of 'would my other half still be around if I wasn't rich?' as Andre 3000 raps: "Told the girl I'm 'bout to sell the Porsche/ She go and told these folks I'm going poor./ Hold up, and if I were, why would you throw a party?/ Affection is so convenient when balling."
Martin Garrix, Dimitri Vegas and Like Mike - 'Tremor'
The full version of the collaboration between Martin Garrix, Like Mike and Dimitri Vegas is finally here, over a month after it was teased, but just in time for the summer. Heard in full during Garrix's Ultra Music Festival set, the song is now available on Beatport.