The 5 Biggest New Songs Of This Week (25th July 2014)
25 July 2014, 11:26 | Updated: 29 March 2017, 11:48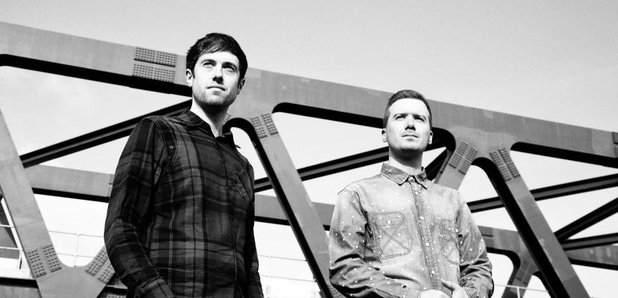 Gorgon City bring the summer vibes with big new track 'Unmissable' whilst Nicki Minaj and The Weeknd get romantic in the biggest new songs of the week.
(Warning: Some of these songs contain strong language that some people may find offensive.)
Gorgon City Feat. Zak Abel - 'Unmissable'
The follow-up to Gorgon City's MNEK collaboration 'Ready For Your Love' and Laura Welsh assisted-song 'Here For You' was unveiled this week, and we can announce that it gives the British producers a hat-trick in making summer bangers.
August Alsina Feat. Nicki Minaj - 'No Love (Remix)'
Nicki Minaj is unstoppable at the moment, dropping track after track without time to take a breathe. The latest song to get the Minaj treatment is August Alsina's 'No Love' remix. The rising rapper has unveiled the romantic new track, which hears Nicki start things off by saying "I swear this is my favourite song." It's not hard to understand why.
The Weeknd - 'King Of The Fall'
It's always an exciting moment when The Weeknd drops a new track. This week, the Toronto rapper brings us a new song titled 'King Of The Fall,' the same name as his upcoming tour which Jhenè Aiko will be supporting. Abel uses his smooth vocals to sing about a girl he's got his eye on.
Lorde - 'Tennis Court (Diplo's Andre Agassi Reebok Pump Remix)'
The Mad Decent mixer has given the New Zealand songstress' song a 90's makeover, keeping her original vocals on the track but injecting a more upbeat feel into the track. Hit play and enjoy.
Duke Dumont - 'Mumble Man'
A week ahead of its release, Duke Dumont has shared a second cut from his 'For Club Play Only Vol. III,' the third instalment of his 12" club series. 'Mumble Man,' a banger sure to fill the dancefloor this season in Ibiza, will be released on 28th July.