The 5 Biggest New Songs Of This Week (24th April 2015)
24 April 2015, 12:45 | Updated: 29 March 2017, 11:48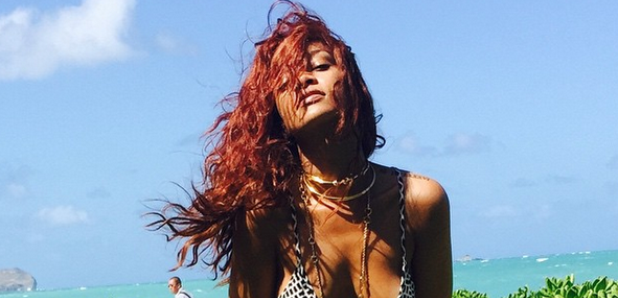 We round-up the five most important new songs of the week.
From a brand new song from The Chemical Brothers to two Rihanna tracks, this week came packed with lots of new music.
Rihanna - 'James Joint'
Rihanna has unveiled an interlude titled 'James Joint' from her upcoming new studio album. The vibey minute-long track hears Rihanna sing about how a scene plays out with someone she wants to get close to.
Chris Brown Feat. Rihanna - 'Put It Up'
If you thought the chances of hearing Chris Brown and Rihanna ever hook up on a song again were zero, you were mistaken. A previously unheard collaboration from the ex-couple, titled 'Put It Up,' surfaced online this week.
Jamie Foxx and Kid Ink - [Title Unknown]
Jamie Foxx has a surprise up his sleeve this week when he brought Kid Ink on stage to join him during a performance on Jimmy Kimmel and debuted a new collaboration.
The Chemical Brothers - 'Sometimes I Feel So Deserted'
The Chemical Brothers returned with a big new song and news that their new album 'Born In The Echoes' will be released in July this year.
J. Cole - 'Wet Dreamz'
J. Cole dropped his new song 'Wet Dreamz' complete with a video starring some pretty cute dogs.