The 5 Biggest New Songs To Drop This Week (23rd October 2015)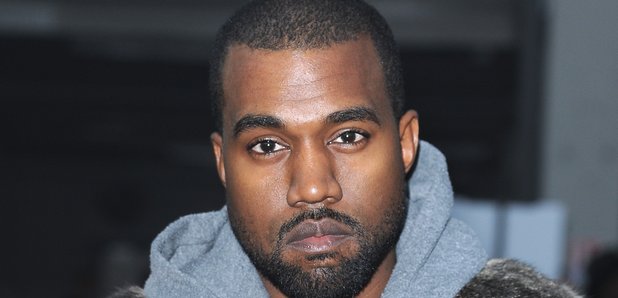 Hit play on the week's biggest new music, featuring Will Smith, Chance The Rapper, Tinashe and more.
Some strong new material dropped this week, with Kanye West surprising fans with his own version of The Weeknd's 'Tell Your Friends', hinting that his highly-anticipated album 'SWISH' is on the way.
Will Smith also made a triumphant return to music after a decade-long absence. He decided the time was right to unleash the video to his new collaboration with Colombian band Bomba Estereo called 'Fiesta'.
There were also hot tracks from Chris Brown, Jason Derulo and a great collaboration between Chance The Rapper and Tinashe.
Hit play on the five biggest new songs to drop his week below:
Kanye West - 'When I See It'
Having produced The Weeknd's 'Tell Your Friends', Kanye West released his own version of the song, complete with auto-tuned melodies. He freestyled over the beat about his current mindset: "Spent the whole summer trying to be in the wrong place at the right time/ But I know what's mine when I see it," he sings.
Chris Brown -'Gravity'
Ahead of the release of his new album 'Royalty', Chris Brown looked around in his music vault and picked out a huge unreleased song called 'Gravity' - an emotional pop song featuring pounding drums and a huge chorus.
Bomba Estereo Feat. Will Smith - 'Fiesta'
After focusing his efforts on acting for the past 10 years, Will Smith returned to music with a hot verse over an upbeat Colombian samba track. His absence from music was missed!
Snakehips Feat. Chance The Rapper & Tinashe - 'All My Friends'
UK production duo Snakehips teamed up with Chance The Rapper and Tinashe for a feel-good anthem perfect for the weekend.
Jason Derulo - 'Can You Feel The Love Tonight/Nants Ingonyama'
Jason Derulo has revealed his new 'Lion King' cover from Disney's upcoming 'We Love Disney' album. The R&B singer has poured all of his emotion into his rendition of 'Can You Feel The Love Tonight/ Nants Ingonyama'.