The 5 Biggest New Songs Of This Week (23rd May 2014)
23 May 2014, 16:09 | Updated: 29 March 2017, 11:48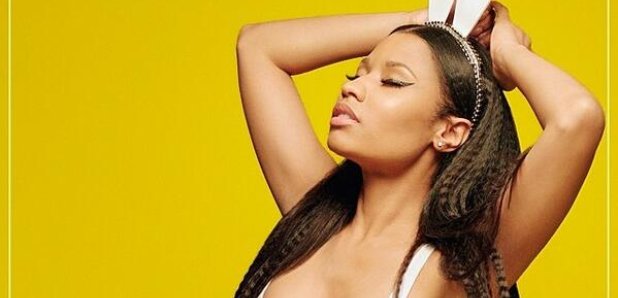 Featuring Nicki Minaj's new track 'Pills N Potions' plus big Gorgon City and Ariana Grande Remixes. These are the five new songs you need to hear this week.
Nicki Minaj - 'Pills N Potions'
This week we had the first UK play of Nicki Minaj's highly anticipated new song 'Pills N Potions,' which got a huge response. The song will be the first single off her forthcoming album 'The Pink Print,' which is set to drop before the year's out.
Jason Derlulo Feat. Snoop Dogg - 'Wiggle'
Jason Derulo dropped the video with his new song 'Wiggle' this week and we can't stop watching it. Featuring Snoop Dogg and a cameo appearance from Neyo, at the name implies, there's a lot of wiggling.
Gorgon City - 'Here For You (Roni Size Remix)'
Gorgon City's 'Here For You' is already shaping up to be one of this summer's biggest deep house anthems, but then along came Roni Size to ramp things up to a whole new level.
Ariana Grande Feat. Problem and Iggy Azalea - 'Problem (Young California Remix)'
Ariana Grande's 'Problem' has already conquered the American charts, but just when you thought the singer's summer jam couldn't get any bigger, along comes this Problem remix.
Beyoncé - 'Partition (Feat. Iggy Azalea)'
It might not be an official release, but this Beyonce and Iggy Azalea mash-up was too good to keep off the list this week. Hear what happened when one SoundCloud user made 'Partition' and 'Fancy' collide.