The 5 Biggest New Song Of This Week (22nd May 2015)
22 May 2015, 12:08 | Updated: 29 March 2017, 11:48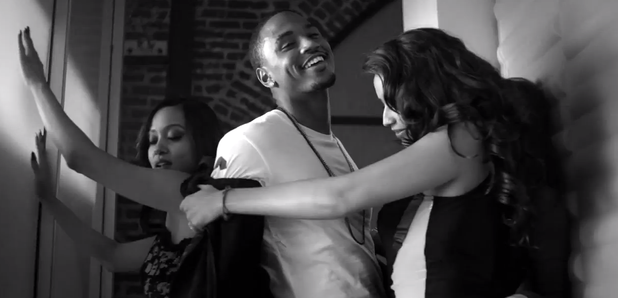 Hear new music from Trey Songz, Beyoncé, Drake and Kendrick Lamar.
This week brings new music from Rita Ora, Kendrick Lamar and Trey Songz, who samples he iconic 'You're Song Vain' on his new song 'About You.' Thrown into the mix is a new collaboration from Drake and Beyoncé, which surfaced online earlier than planned.
Trey Songz - 'About You'
Trey Songz has followed up the surprise release of his 'Intermission I & II' EP this weekend with a new song, 'About You'. The RnB singer finally dropped the single, which borrows the hook from Carly Simon's 1972 hit 'You're So Vain', after days of teasing it on Twitter.
Rita Ora - 'Poison'
Rita Ora has dropped her new single 'Poison'. The 'Black Widow' singer confirmed that the track will be the first single from her anticipated upcoming album. Featuring a soaring sing-a-long chorus, the song deals with a dangerous attraction that is "going straight to my head".
Taylor Swift Feat. Kendrick Lamar - 'Bad Blood'
Kendrick Lamar contributes two surprise guest verses on Taylor Swift's latest single 'Bad Blood'. The Compton rapper was billed together with a long list of stars to appear in the video which premiered this week at the Billboard Music Awards. But who knew that he was also going to be making a surprise appearance on the track?
Rihanna - 'Only If For A Night'
So it might not be the full song, but this week via her new Dior Secret Garden advert Rihanna gave a pretty good taster of her new track 'Only If For A Night' which samples the Florence and The Machine song of the same name.
Drake Feat. Beyoncé - 'Can I'
A brand new Drake and Beyoncé collaboration surfaced online this week. 'Can I' is set to feature on Drizzy's forthcoming 'Views From the 6' album.